Description
INFO
I understand that not everyone is accepting of the LGBT community. However, I created this for individuals who would like to make use of it. If you're interested in having different color options available, please provide your input on what you'd like to see next. Thank you and have a great day!
HELP
Q: What Boots do they go on?
A: These paints are meant for the Gaerne SG22 boots, which are available through the shop link.
CREDITS
∙ LC Creations: 3D Model
∙ Insane: 3D Viewer
Mod dependencies
This mod by louiscocquet is needed: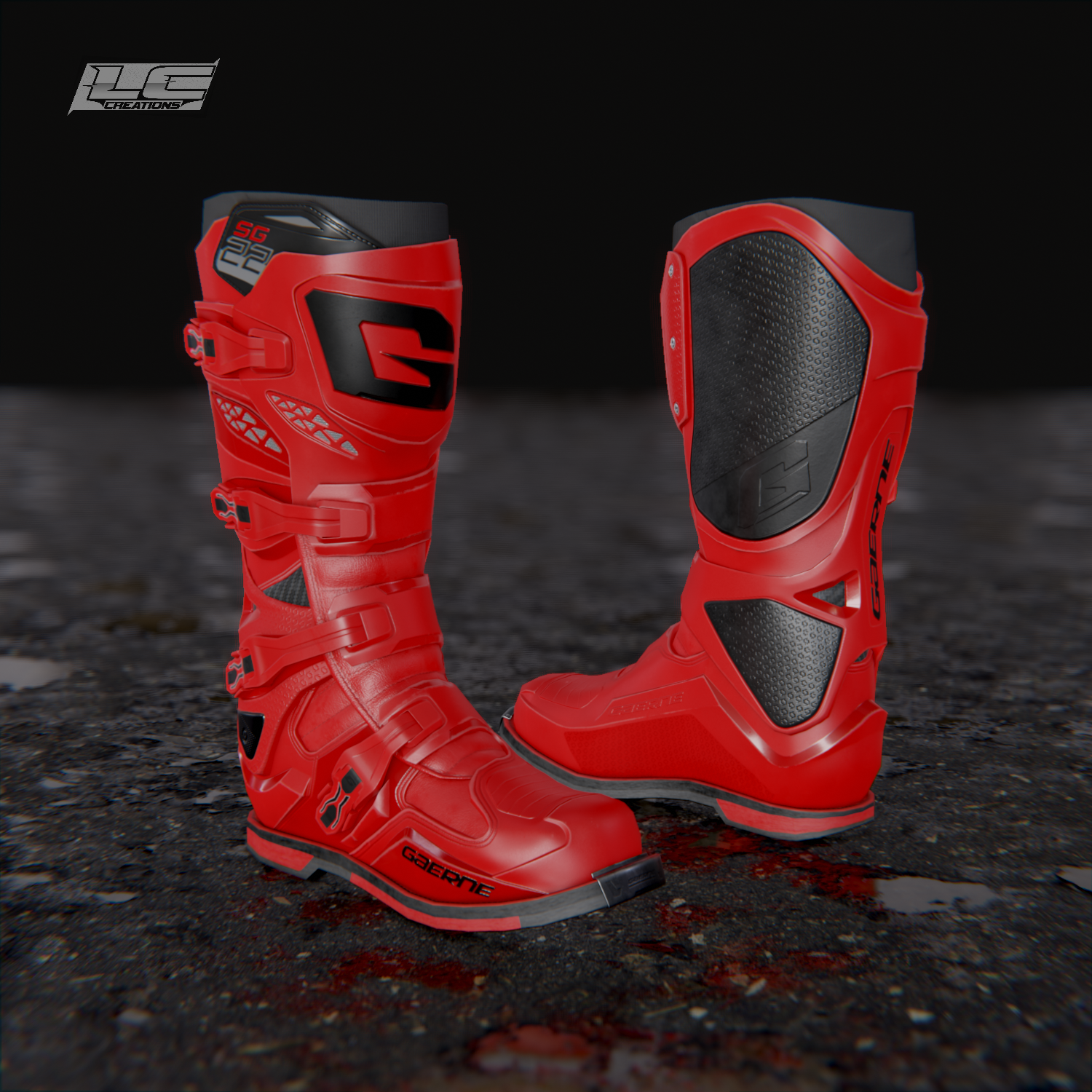 G boots 2023