Description
MotoGP is in the US this weekend, so to celebrate I made the KTM team for all of the 4 stroke KTMs. Jack Miller and Brad Binder are very fast riders and they have both shown good pace this season so far. I've been making the entire current F1 grid and I have every intention of doing the same for MotoGP. I've thoroughly enjoyed seeing so many of you on the VR46 bikes I made when I play online, so I hope you all enjoy these as well.
The 450 paints work on the 350
Credits
LOGN341 for the wheels and easy to use PSD to customize them. – https://mxb-mods.com/p2sta-wheel-import
Insane, Frankie37, GreenLenux, and Cody_James for the bike and the psd with hella layers that are very easy to use and navigate. Thank you all for your amazing work.
Thank you to the OEM team for the Bikes and the Mod team for keeping the site running.
Mod dependencies
This mod by Logn341 is needed: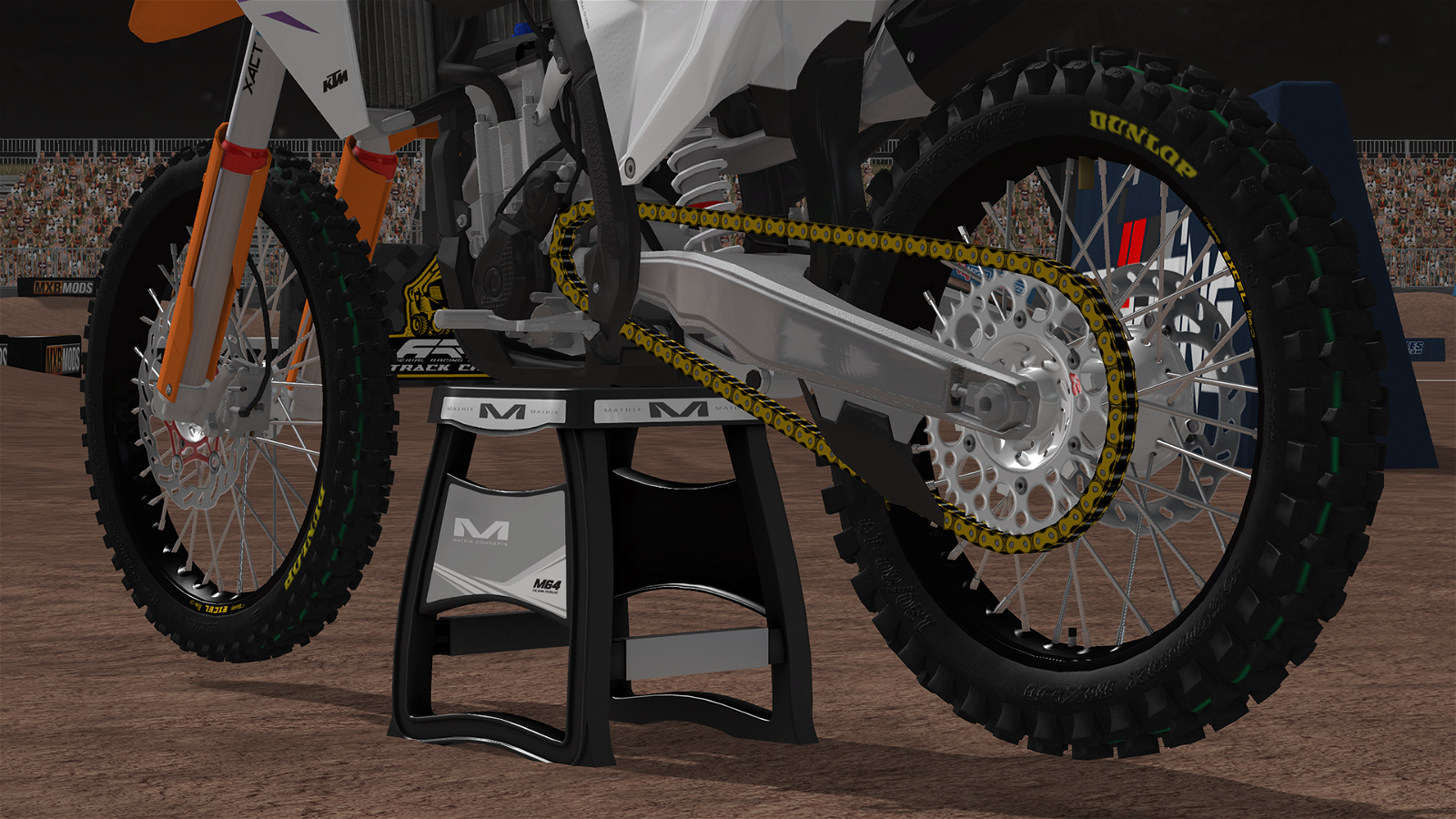 P2sta Wheel import