Description
The Factory Honda military tribute liveries they ran at Tampa were my favorite. I felt like I could improve it so I took some creative liberties while trying to stick to the main theme of the bike and I hope you enjoy the changes I made.
Credits:
Thank you to FROSTY122 for the exhaust, the carbon one was perfect for this design and I'm surprised they didn't run that on on the IRL version. https://mxb-mods.com/frostys-23-crf-exhaust-pack
Thank you to you BAMBEINTZ22 for the PSD for this bike. That was incredibly helpful and I greatly appreciate you letting us use that. https://mxb-mods.com/2022-hrc-honda-bike-pack
Thank you to the OEM team for the Bikes and the Mod team for keeping the site running.
Mod dependencies
This mod by Logn341 is needed: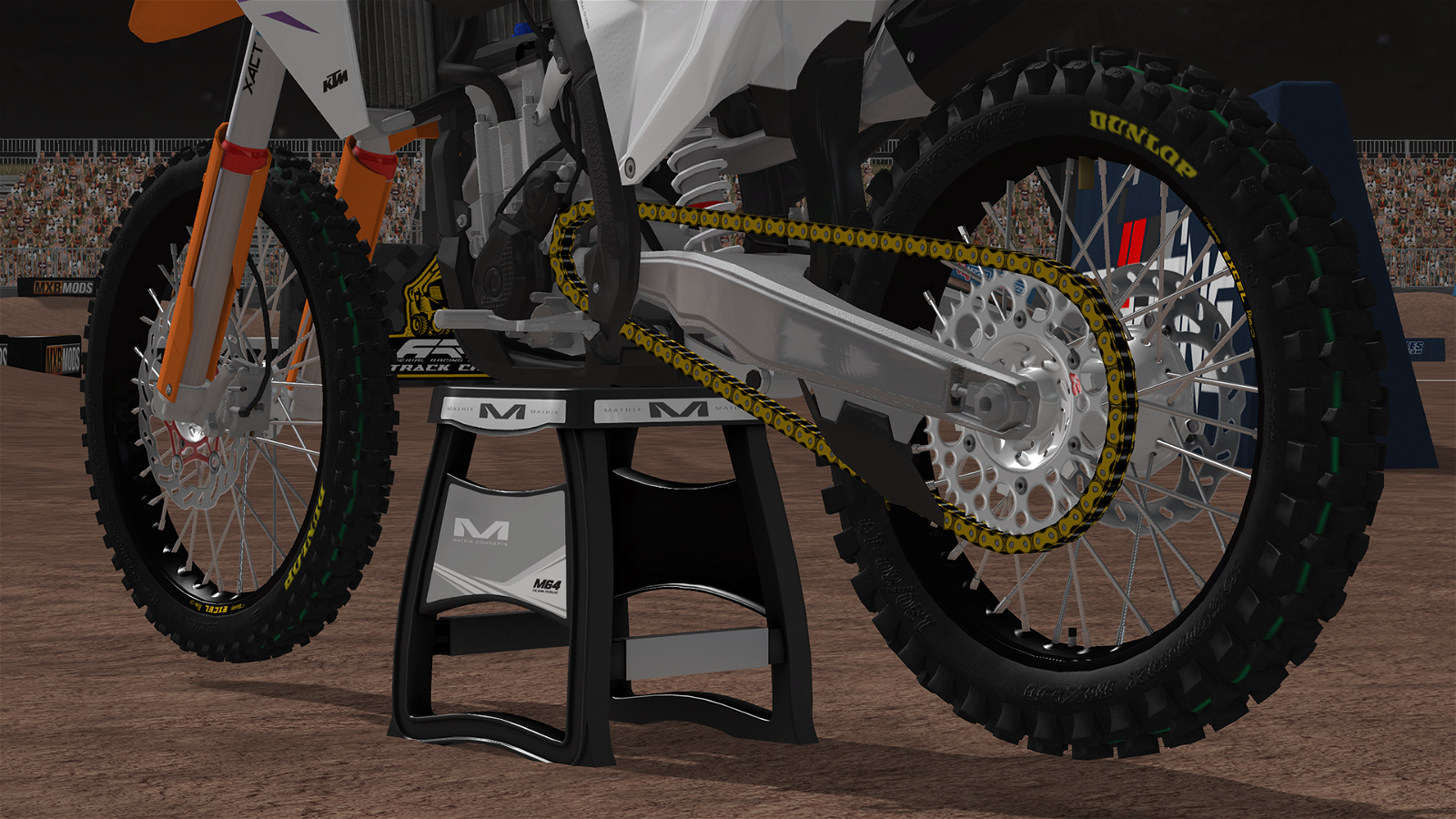 P2sta Wheel import