Description
Hello, MXB community!
Here are the Blitz Co. Custom 2015 Tech 10 colorways! You can never have too many sets of boots.
Hope you guys enjoy the design variants in this pack!
L21 did a great job on the texture update but I updated some of the stitching norms and the opacity on the norm for a smoother-looking boot.
Drag and drop format.
Mod dependencies
This mod by BamBeintz22 is needed: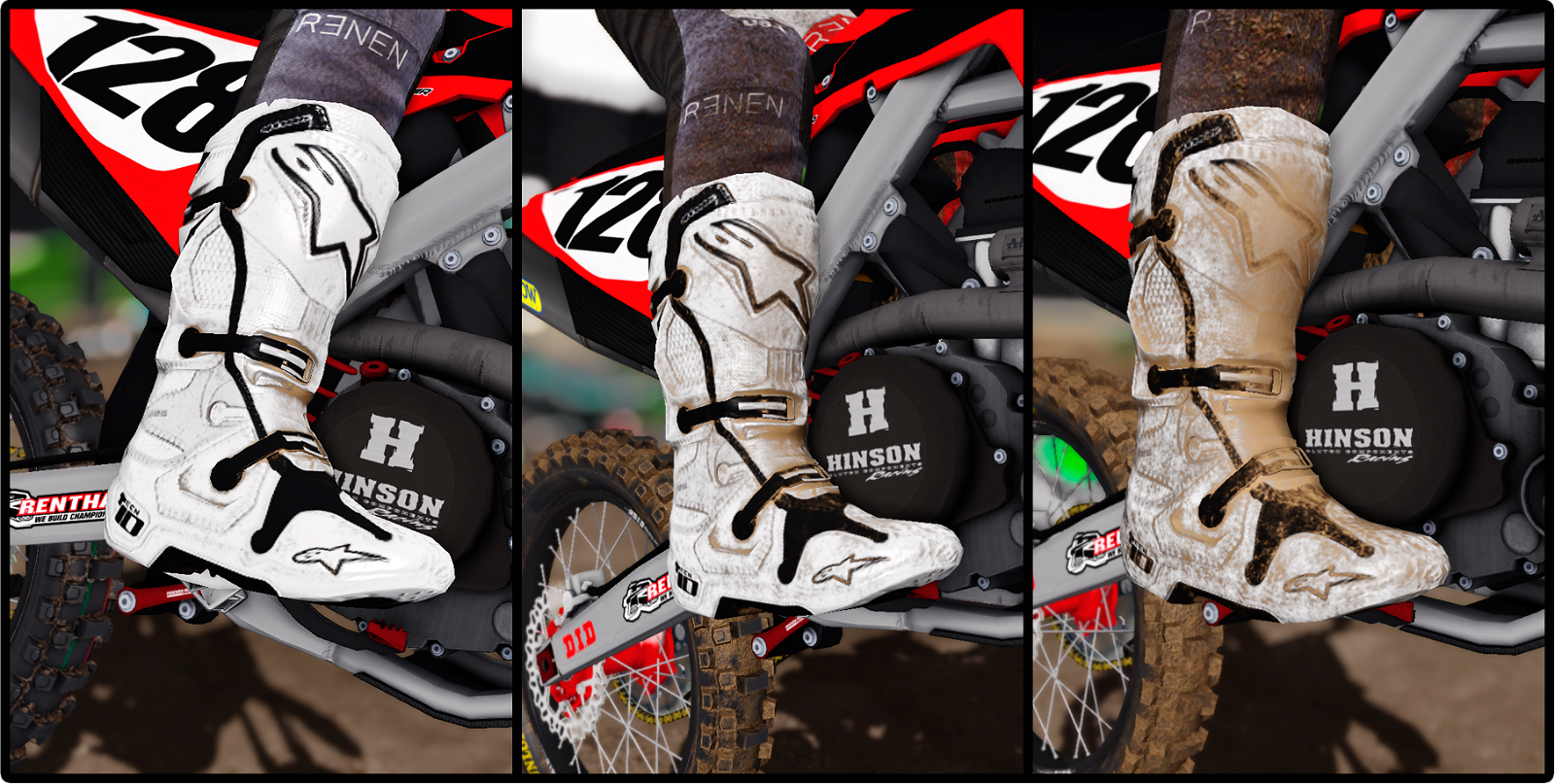 2015 Tech10 V2 + New colorways + PSD