Description
INFO
I've chosen to create a personalized collection containing four different color variations of boots. This collection includes two designs that are customized and two that are inspired by real-life designs. If you're interested in having boots tailored to your preferences, please share the colors you desire in the comments section below.
HELP
Q: What Boots do they go on?
A: These paints are meant for the Gaerne SG22 boots, which are available through the shop link.
CREDITS
∙ LC Creations: 3D Model
∙ Insane: 3D Viewer
∙ Michael J Kicks: Rose Goal & Amethyst
∙ Trav & KanonB: Emerald City Colorway
Mod dependencies
This mod by louiscocquet is needed: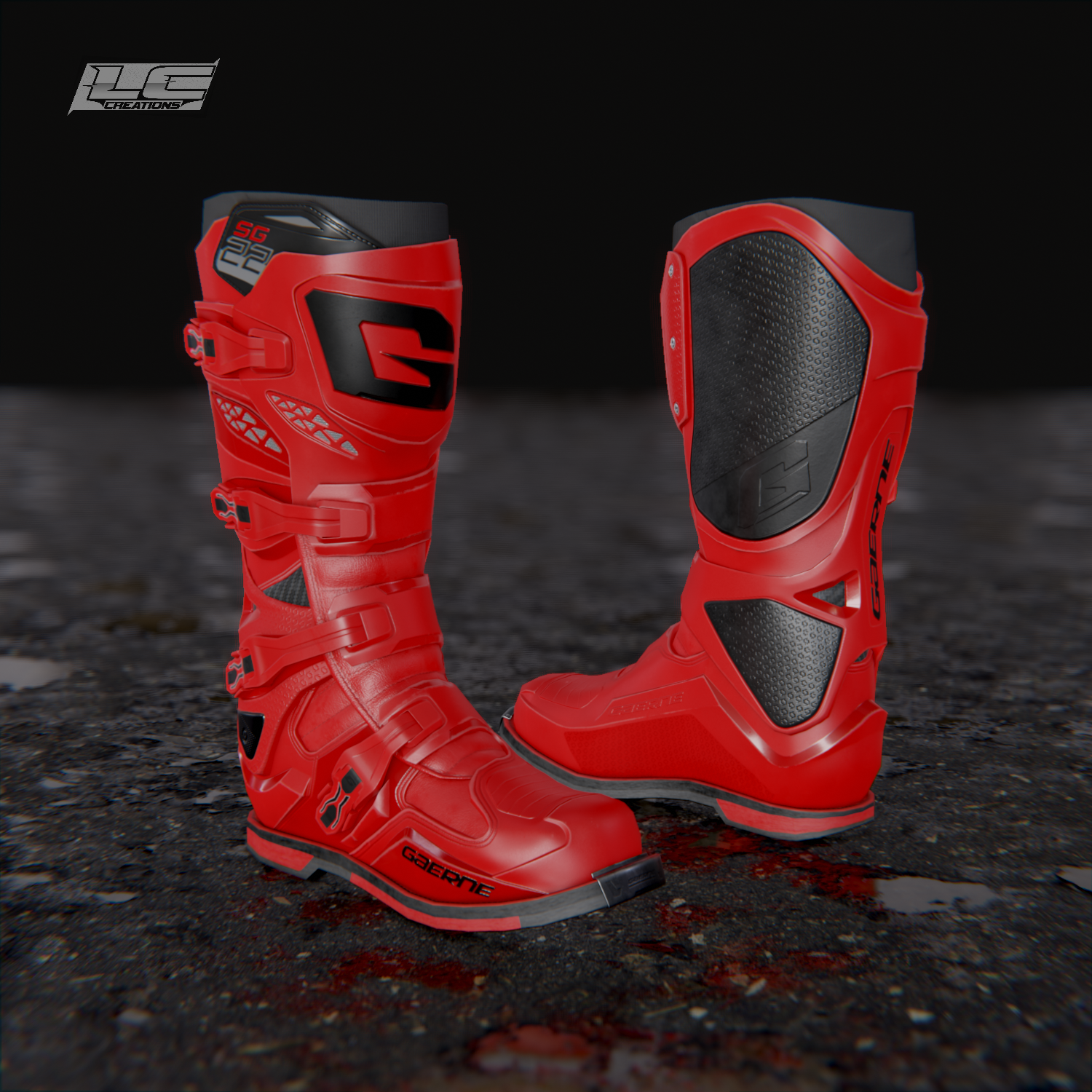 G boots 2023