Description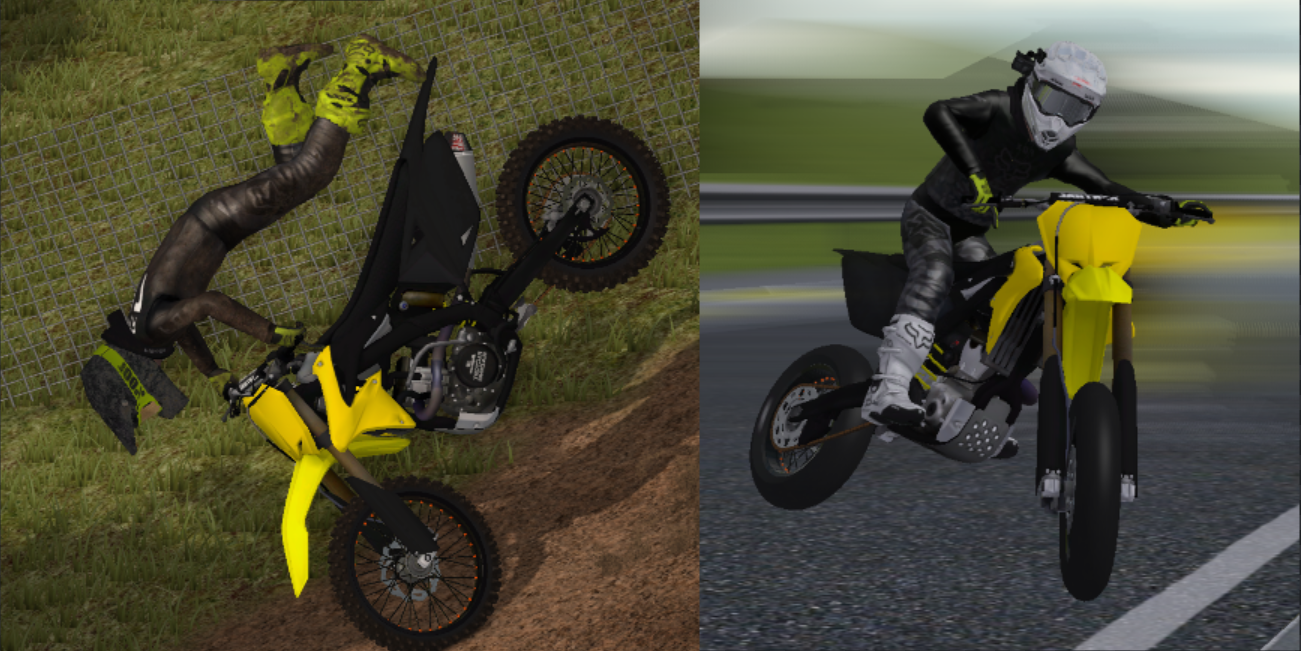 First beefy bike(Sorta used an electric tune)
——————-
IMPORTANT NOTICE:
Rev-limiting:
Extended redlining will cause the bike to lose power gradually(It is recommended to go to the pits when noticeable power change has happened)

Drivetrain(add more torque or increase handling):
100th rear-sprocket should only be used if your front-sprocket is 20+
(Unless you like the backrooms)
Enable-FULL-POWA:
Change engine mapping to "VewyGoop" For a scary torquey bike! — Note that Supermoto variant needs controlled feathering
Flight assist(Joke)
It's so torquey that braketapping will make it do a front flip and throttling in the air will cause sudden !flips!
——————-|
Thanks to Hooter for the model-swap(Tried to do 500cc but no workies)
https://mxb-mods.com/2013-suzuki-rmz450-model-swap
For PSD and model etc.
——————-/
Any questions, you may DM @Hunteraff#0871 or comment on this thread!
!TUNING IN PROCESS!
TUNED ON NEW 435HP REVAMP(EVEN FASTER)