Description
~First Bike Release~
    A few weeks ago I (Mawzia) released my first ever content mod for the mx bikes community under my virtual company 40 Era Handwear / Race Creation's. With that I had experienced many challenges and as the pattern continues to my second release the issues have followed. I was set to release multiple color ways with this bike pack but managed to mess up all the files. As I have already spent far to many hours on making the bike and everything else that goes with releasing it I have decided to release just the one color way with a few different number plate backgrounds. But either way I am very proud to call this my first bike release especially when I had thought this skin was going to be a private learning project for my self. So I hope you all enjoy and get as much joy out of the bike as I have!
~The Envy Bike Pack~
    The Envy bike pack is a Skda Smoke v2 replica skin with some of 40 Era's own touches and implementations followed by some inspiration from Frosted Paint Co. In this pack you will find a sleek red and white based 2023 honda skin that will apply to both the 450 and 250 as well as OTTM's 110 pitbike model swap. There will be various number backgrounds for the bike which are; White, Black, Red/Nothing and Yellow. So whether you are riding around for fun, leading points in a race series, or even wanting to show your intermediate b class pride there is a background for you.
The 450 Download – Includes a white number background, red number background and a yellow number background.
The 250 Download – Includes a black number background, red number background and a yellow number background.
~Credit~
First thank you to every everyone that downloads my content and definitely a huge thank you to those that give feedback I appreciate all the feedback good or bad more than you know. But there are some people behind this that helped make this bike what it is whether they know or not.
Thank you Skda (IRL Graphics Company) – The main inspiration to the style/replica behind the kit.
Thank you ElBeePee (Owner of the Mx Bikes side of Frosted Paint Co.) – Allowing me to use the style of his number plate for a base version that I have provided. (very similar with minor differences)
Thank you Frosty122 (Owner of Frosty Creations) – Publicly releasing the Yoshimura pipe used in the pack.
Thank you Insane (Owner / Creator / Helper of pretty much everything good in Mx Bikes lol) – Making the 3dviewer app and the inlocker website allowing me to efficiently make this skin and ensuring it is safe from rippers.
If I have missed anyone please know I am sorry in advance and am truly thankful. Message me and i'll add you into the credits.
~Media~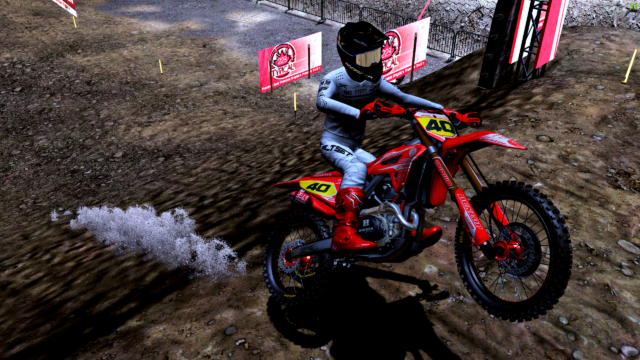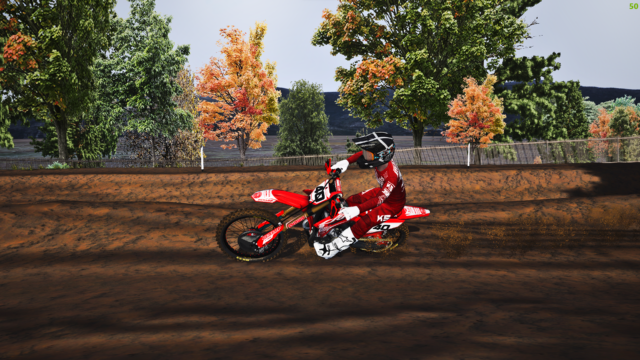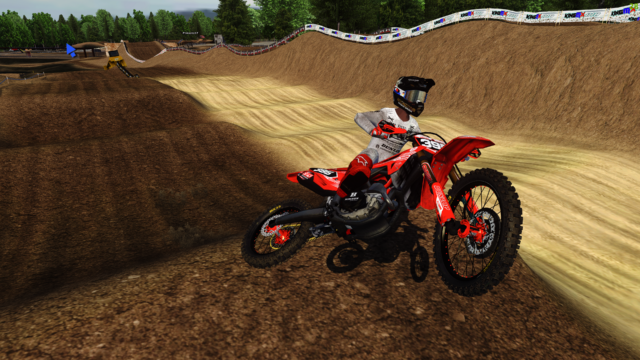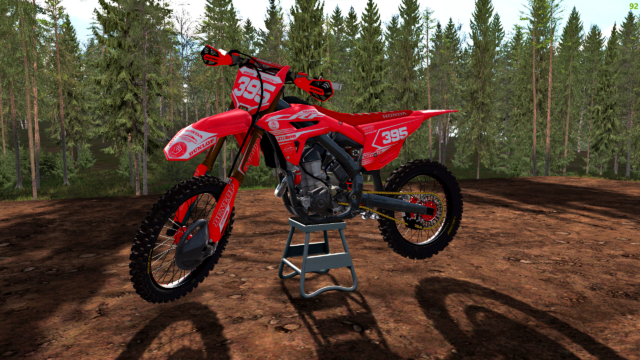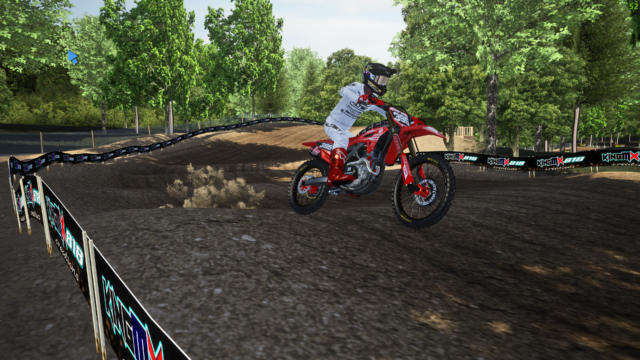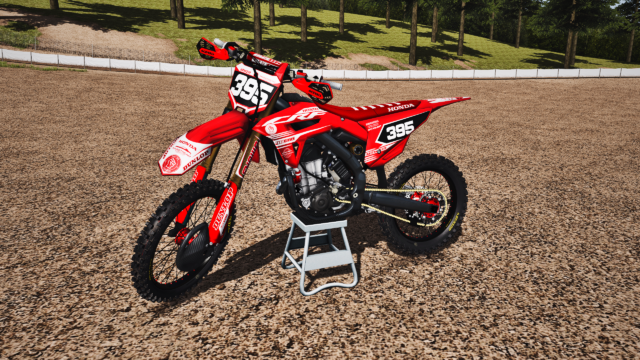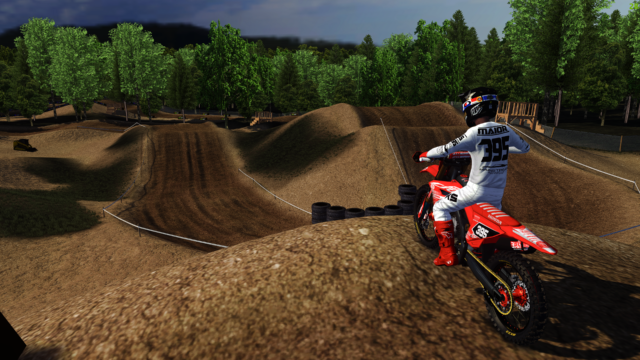 ~NOTICE~
    THE HANDGUARDS USED IN THE PICTURES ARE FROM THE 2022 OEM MODEL SWAP THAT CAN BE FOUND IN THE OFFICIAL OEM MX BIKES RELEASE PAGE PROVIDED BY INSANE AND HOOTER!!!! AND YES THE SKIN WORKS FOR BOTH THE MODEL SWAP AND THE NEW OEM!!!
If you are wanting your name / number or different color ways message me Mossia#0001 on discord!
Mod dependencies
This mod by giopanda is needed: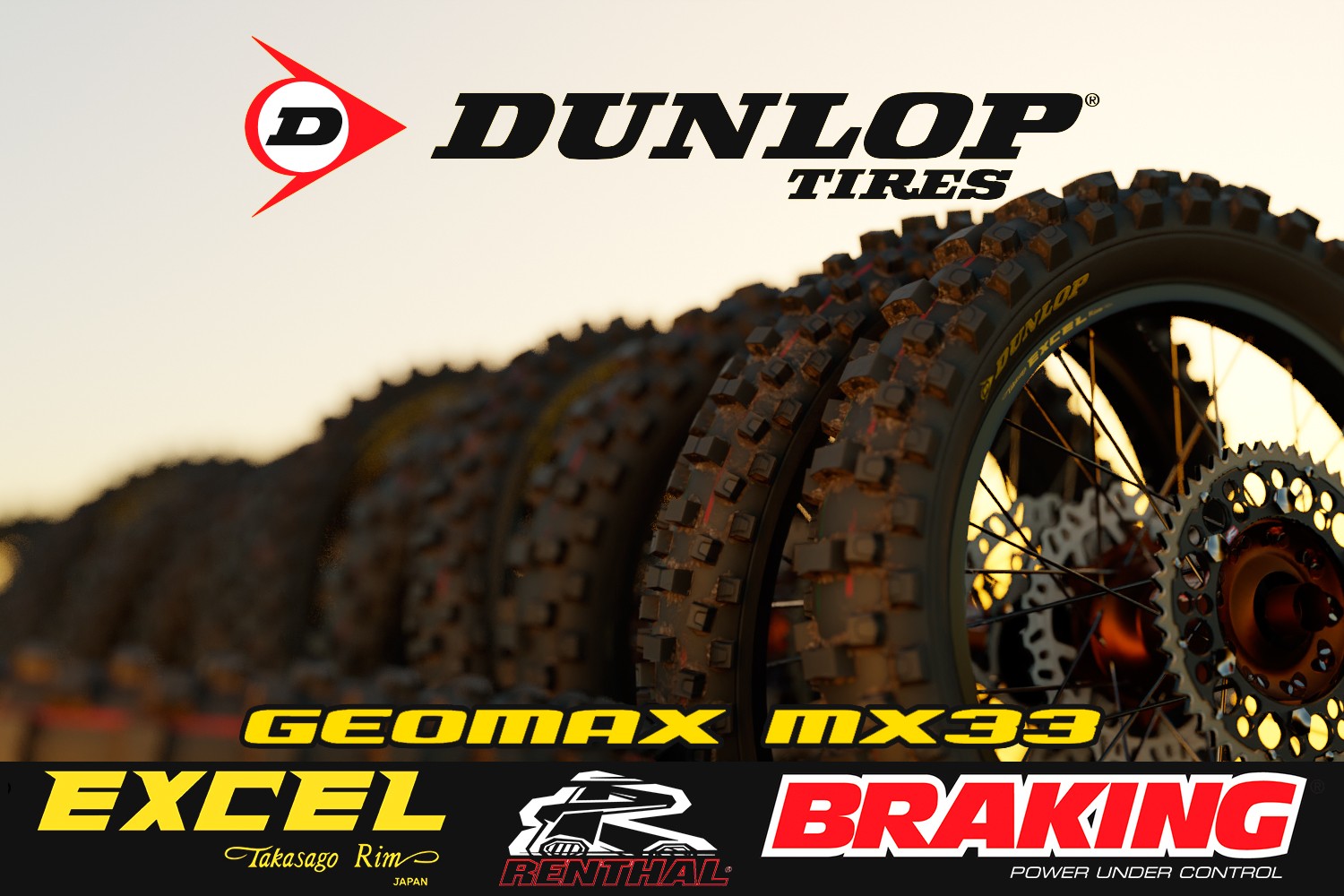 [release v1.0] Dunlop Geomax MX33 + Excel Signature rims
40Era - Envy - 250f's
https://www.mediafire.com/file/2p3y7w0xvbl2ldu/40Era_Envy_crf250%2527s.zip/file