Description
BMW used to be in F1, this is what they looked like. Petronas must have a vendetta against them to have gone on to support their most historic rivals (Mercedes).
I included my own number because the numbers were not as connected to the drivers as they are now. Kubica raced for them, probably their most notable driver. Juan Pablo Montoya also raced for BMW in F1 but that was when they were powering the Williams team. .XCF file also included. The paint works for both Honda 250 and 450.
I hope you enjoy.
Credits
LOGN341 for the wheels and easy to use PSD to customize them. – https://mxb-mods.com/p2sta-wheel-import
The OEM team for the bike and the psd with hella layers that are very easy to use and navigate. Thank you all for your amazing work.
Frosty for the exhaust
I didn't make the number for the "clouds" version myself, you can find it here if you want it on any other paint – https://i.ebayimg.com/images/g/dtAAAOSwo2xby8kk/s-l1600.jpg
Mod dependencies
This mod by Logn341 is needed: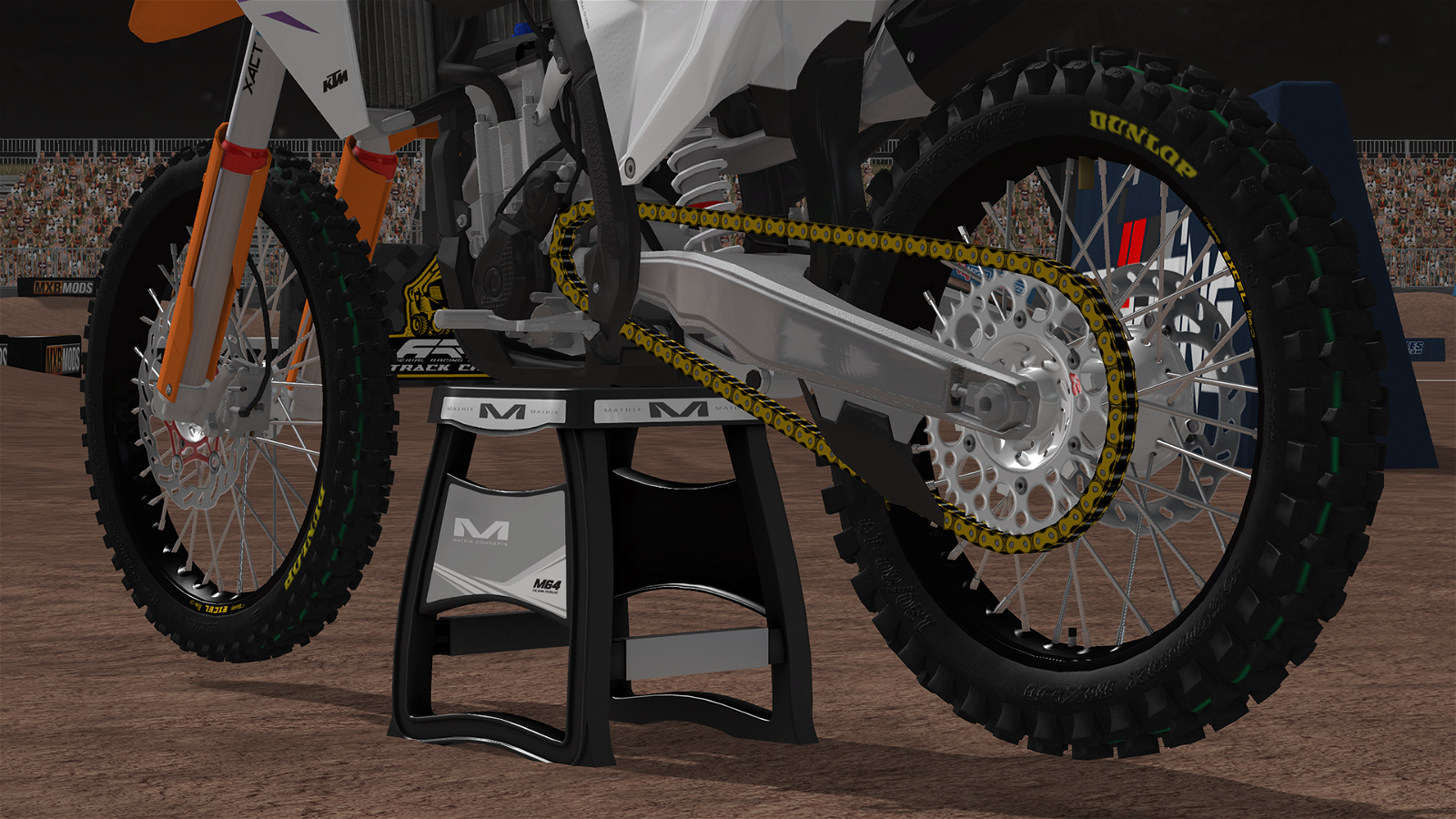 P2sta Wheel import