Description
I've created a universe where Ducati has teamed up with TM to make a motocross bike. I believe that if Rossi had joined Ducati instead of retiring he would have won more championships and that's why I included his number. I also included some other cool variations of Pecco's 2023 number as well as my own as a bonus.
Forza Ducati
Credits
Frankie, GreenLenux, L21, BamBeintz22, and Insane for the PSD and the stock graphics that I slightly modified
Duzin15 for the Exhaust. Idk if you made it but your paint is the reason I was able to use/modify it so I appreciate you.
Mod dependencies
This mod by Logn341 is needed: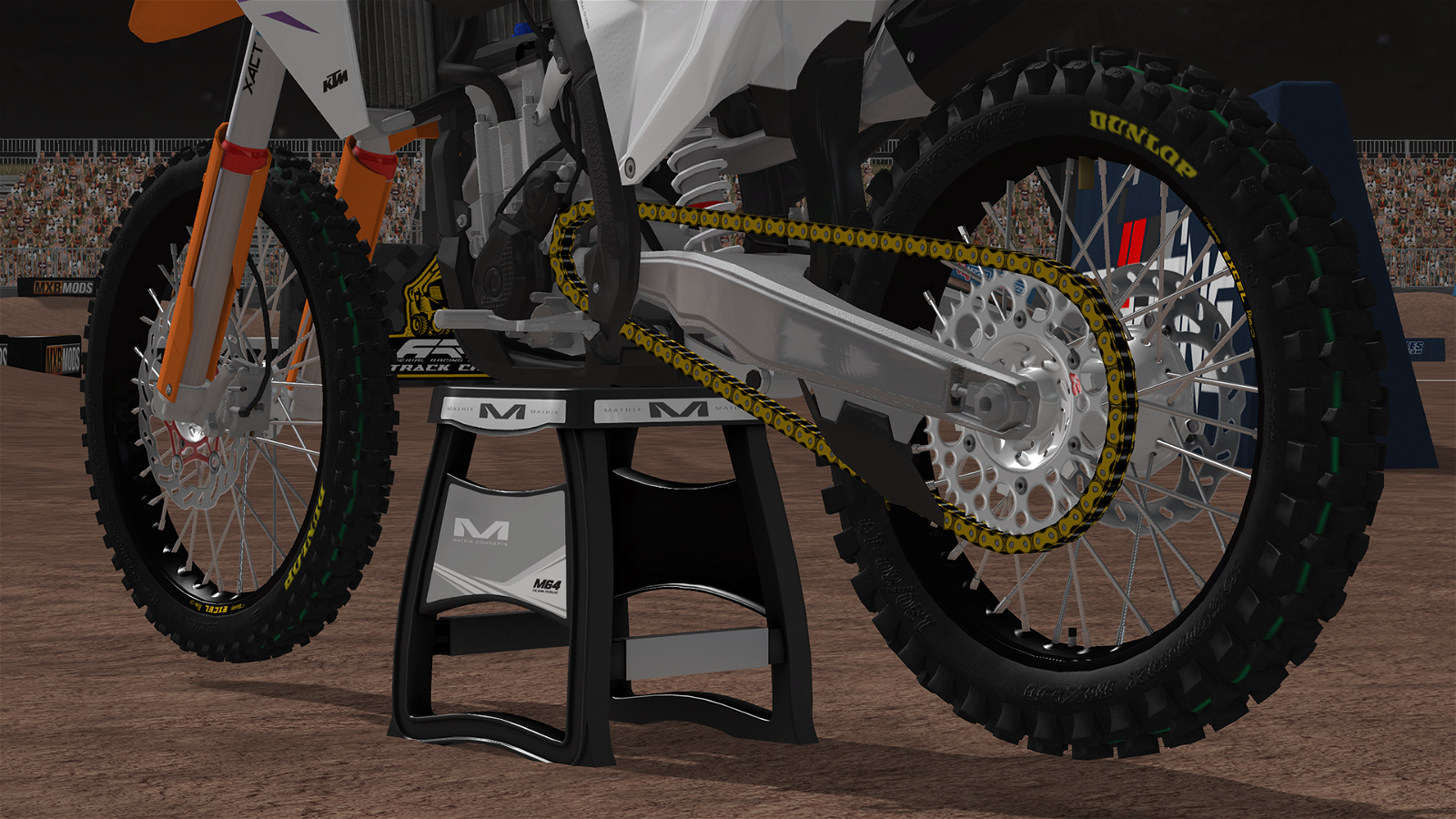 P2sta Wheel import