Description
Merry Christmas Everyone!! just what you all really wanted, Some Premium Fasthouse Gear! So you all can look fly while Battling it out for MX Bikes Dominance.
I put a great deal of effort to make these gear sets as realistic as possible. I made each gear with custom stitching, normal maps, and specular maps, so each gear set would look as close to the real thing as possible. I really hope you guys enjoy my contribution to the MX Bikes Community. I look forward to seeing you guys online sporting my gearsets and glove models. If you feel so inclined take a look at some of these in your replay view and you will see the level of detail I put into these gear sets. There is 10 Rider Paints and 10 Glove Models in this pack, 20 unique items total.
I want to sincerely thank GreenLenux for his  Instructions on making custom gear, without it I would have never been able to make these.
I also want to thank bambeintz22 For making the HRC Bike I use in most of my screen shots.
Thank you Fatmuppet_10 & Eraaks212 For making my favorite tracks to moto on and where I took many of my screen shots Keep up the Amazing work Guys! 
Lastly I wanted to say; that I can add custom names and numbers to any of my gear for you guys at a reasonable $5.00 per gear piece. I Enjoy making custom stuff for you all, send me a pm for more details.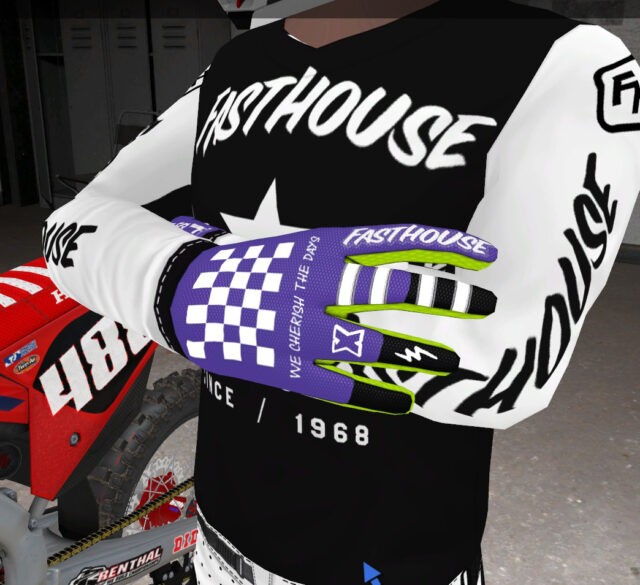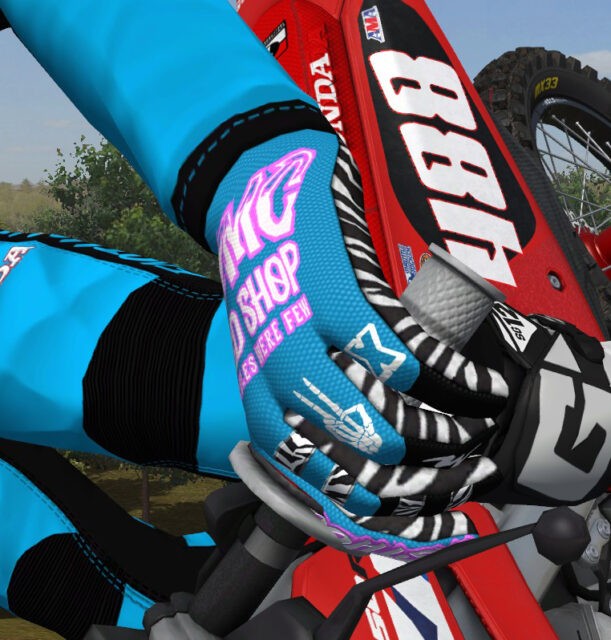 Mod Instructions
Drop "rider" Folder Into "mods" Directory
Nispe's Fasthouse Mega Pack
https://www.mediafire.com/file/uzkn75vr1gt7wxw/Nispe%2527s_Fasthouse_Mega_Pack.7z/file