Description
Here is a kit I came up for the 2023 KX250+450 OEM bikes. Felt like with all the thinner lines in the design I would call it "Pulse". May try to convert it over to other bikes in the future. Maybe my first kawi skin that I am actually proud of haha.
There is more hours than I would like to admit put into the Textures and Spec/Reflection maps for both metals and plastics PSD's. Hopefully you guys enjoy the little details. You will need to run full graphics to see everything the way its meant to be.
There is black plate for 250 and white plate for 450. Can be used on both if you prefer.
In the pics below the white plate version is with my Reshade that I play with. Others are with one specifically for Screenshots.
Hope you enjoy!
MX2 Version:(Screenshot Reshade)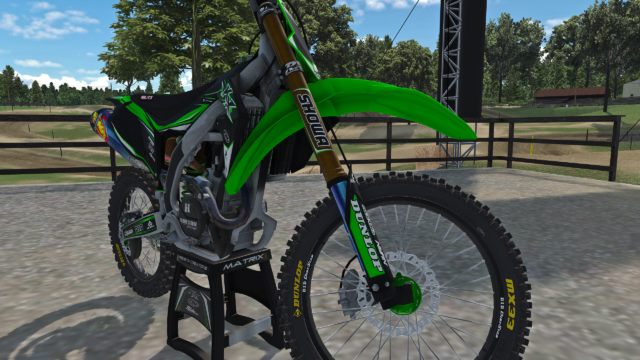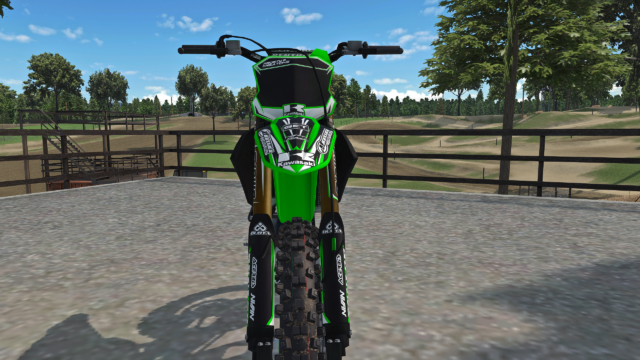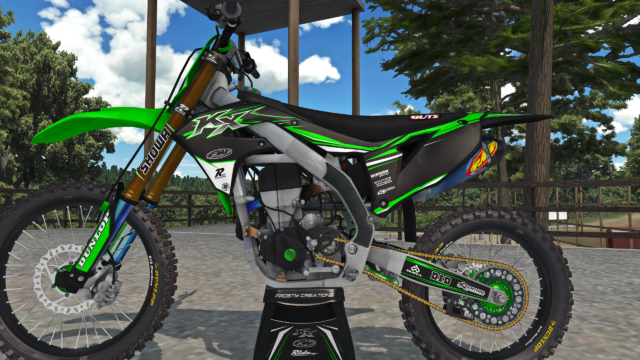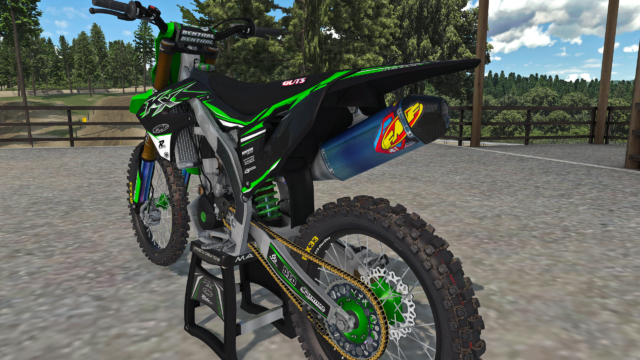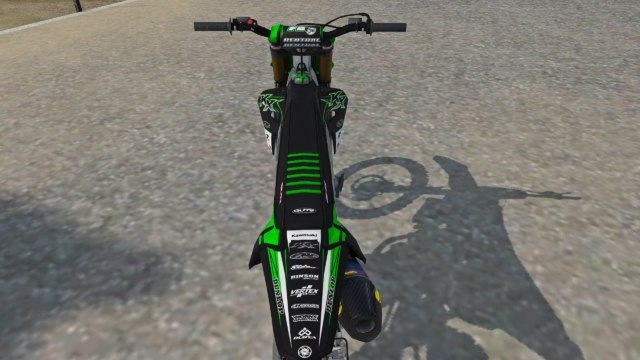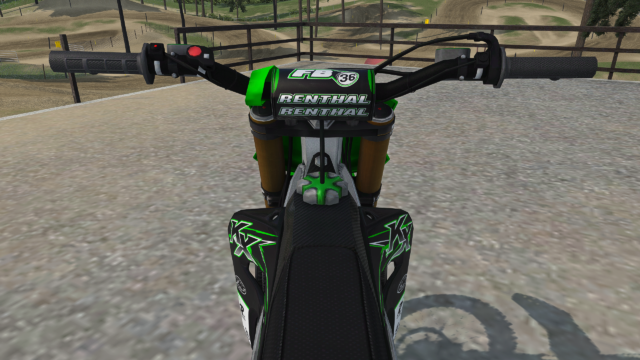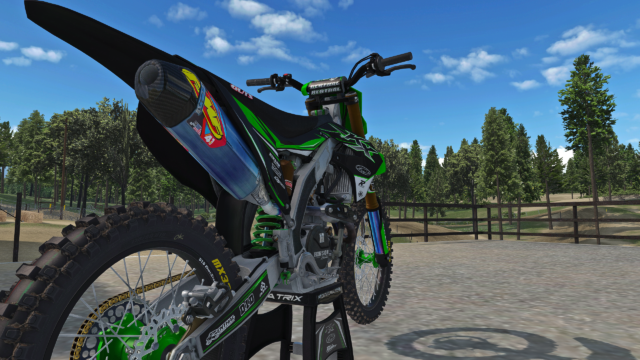 MX1 Version: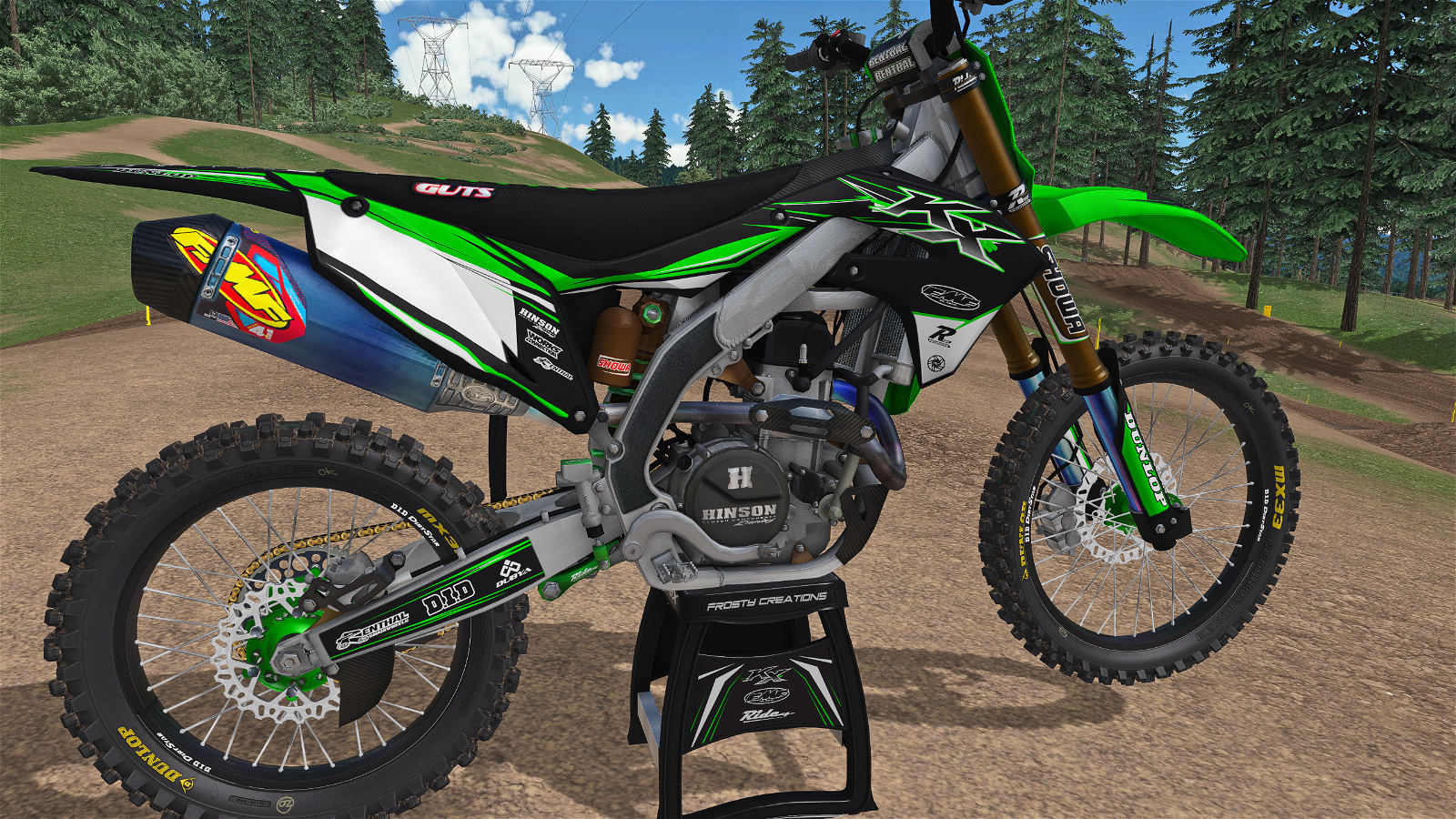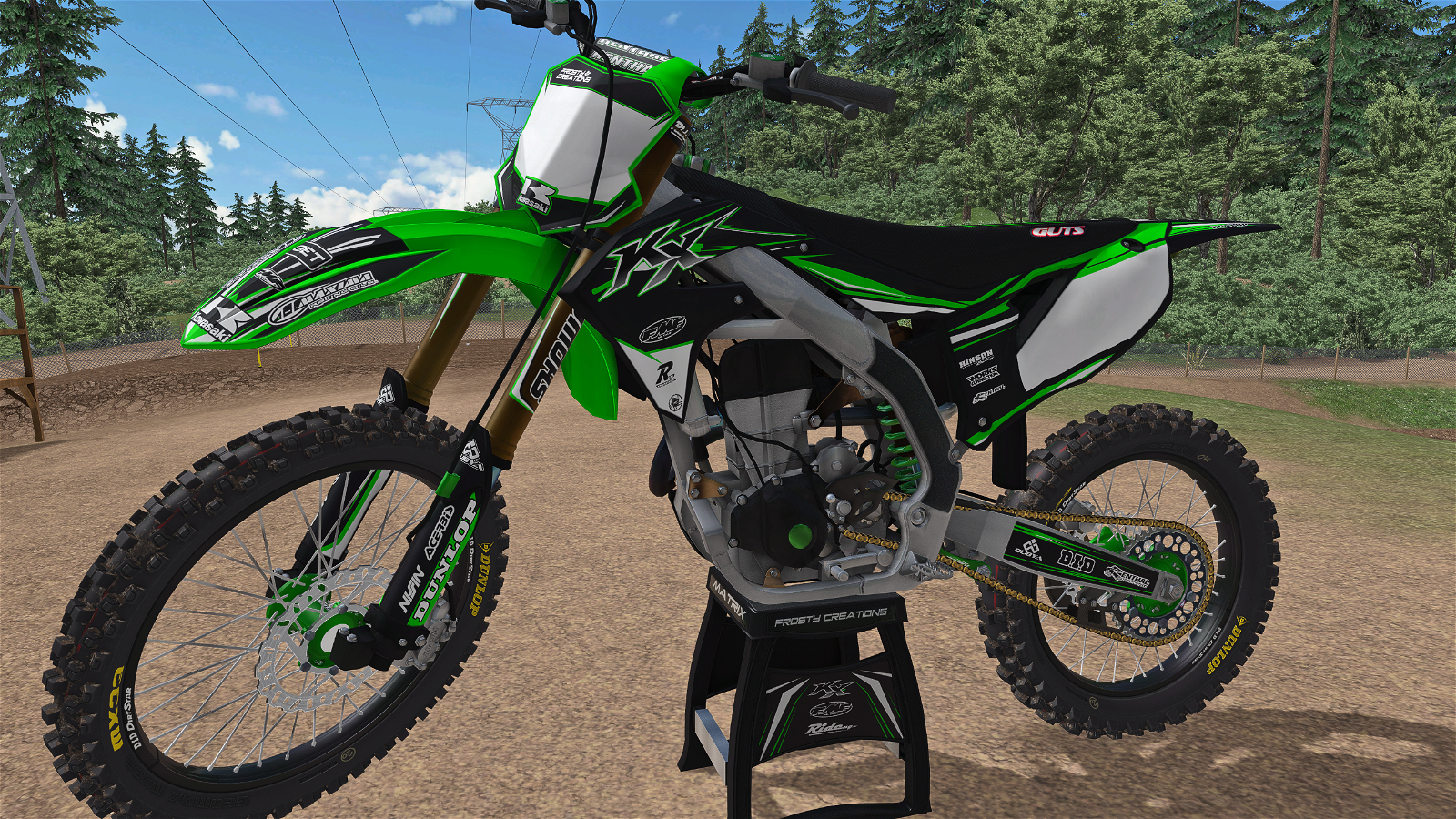 Mod dependencies
This mod by giopanda is needed: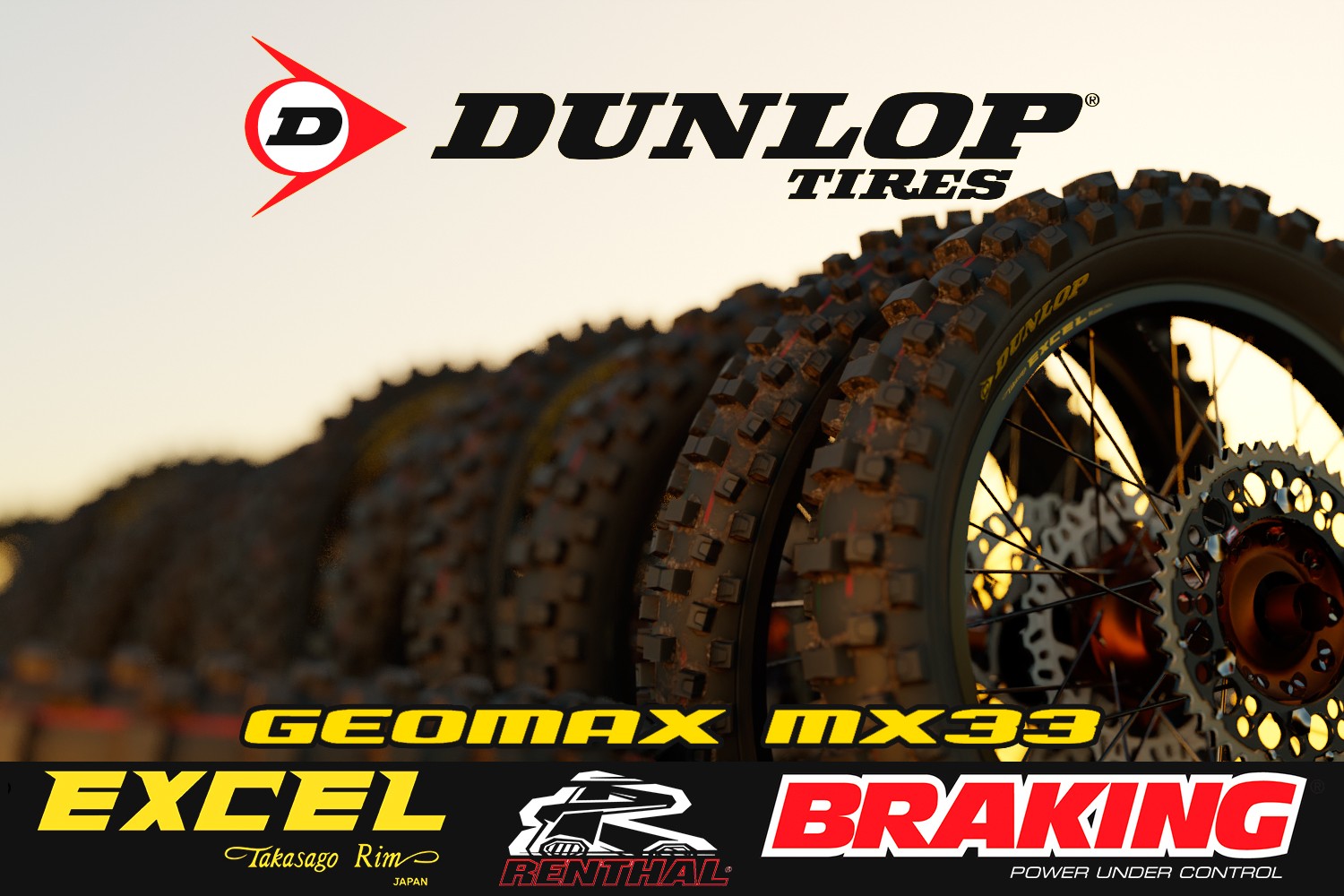 [release v1.0] Dunlop Geomax MX33 + Excel Signature rims