Description
Here are the exhausts I've been working on for the past few weeks. There is 6 total exhausts included all with their own normal map, specular map, and reflection map. I did my best lining up logos and warping area that the uv distorts but some will not be quite perfect. I spent more time than in the past on the header emblems and happy with how they turned out. I have released these as tga files. So all you have to do to add to your paint is drag the files from the folder of exhaust you want into your folder with files for your bike skin, wheels, stand etc.
Hope you enjoy!
They look much darker in the 3d viewer that insane blessed everyone with. Some of the work done on these was done the old way which involves much pain. Below will show some in game screen shots of the exhauts.
Two FMF options. Blue anodized Factory 4.1 and Black and White logo with non coloured header pipe.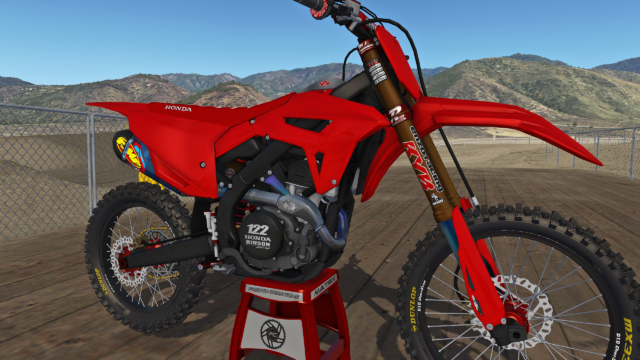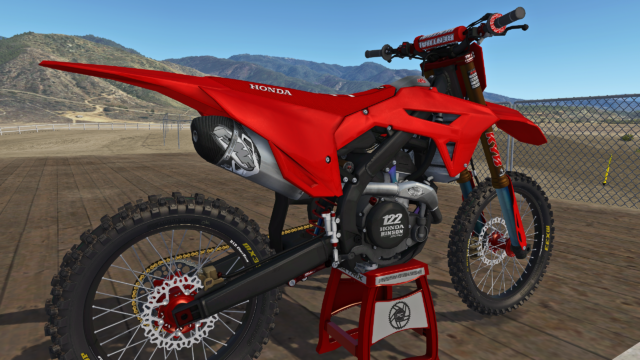 Three Yoshimura RS-12 choices. v1 is the closer to irl looking colour of metal. v2 is using the lighter silencer and coloured header.
v3 is the full carbon option with red anodized strap.
One choice for a Pro Circuit Ti-6. Silencer replicates IRL factory look. Header is the Coloured used on other pipes in this pack.
Mod Instructions
These are tga files that are to be added with your 2023 crf paint files and packed with paint ed. They are not model swaps and will not work without packing in paint ed first.