Description
G2 Esports is a team that covers multiple games.
I also included Public versions and the drawing file for those who like numbers. 3 digit numbers fit so any number should work.
Update 4-9-23
I made the accent colors a chrome texture but with the same colors. This was my original plan but I didn't yet understand the reflections layer when I originally posted this one. The black background is regular shiny black.
the black frame color has been adjusted to show the frame parts better.
Credits:
Frosty Creations for the excellent exhaust pack for this bike – https://mxb-mods.com/frostys-23-crf-exhaust-pack
OtisJordan931 for the idea
OEM team for all the bikes
The mod team for keeping the site up and healthy
Love you all
Lets go G2
Mod dependencies
This mod by Logn341 is needed: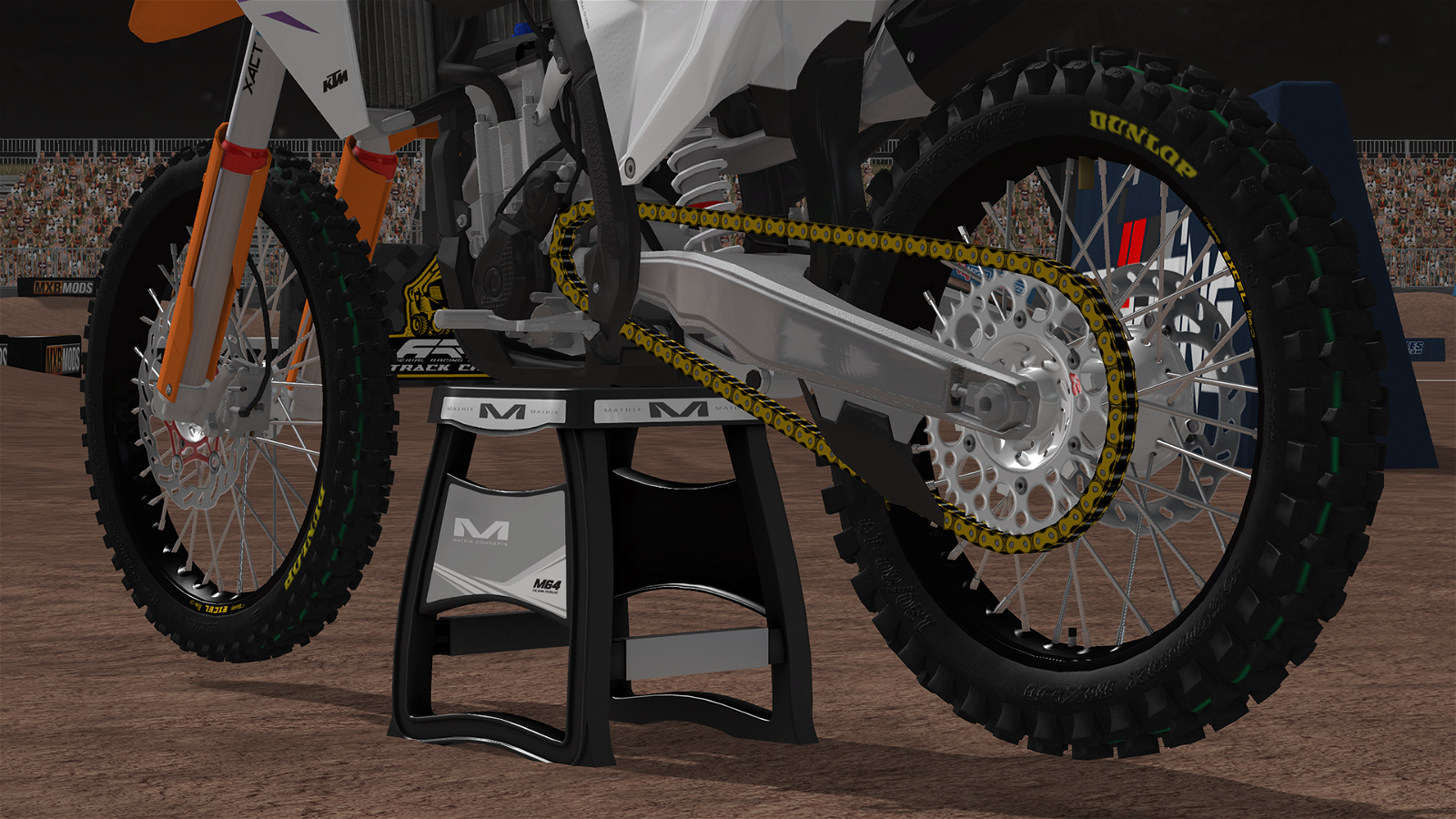 P2sta Wheel import
Total downloads: 76
G2-Esports-Championship-chrome
https://mxb-mods.com/wp-content/uploads/2023/04/G2-Esports-Championship-chrome.pnt
G2-Esports-public-chrome
https://mxb-mods.com/wp-content/uploads/2023/04/G2-Esports-public-chrome.pnt
G2-Esports-gold-public-chrome
https://mxb-mods.com/wp-content/uploads/2023/04/G2-Esports-gold-public-chrome.pnt
Whole Pack + PSD (.xcf because of gimp)
https://www.mediafire.com/file/td47kwem8bv4vz3/G2eSports.zip/file