Description
Insignia.
Know thy self. Know thy enemy.
This gearset marked the public birth of Valor, right here on MXB Mods. It was our first ever gearset. With a facelift, updated norm, and overall reimagined design – we wanted to stay true to Valor by at least coming back with something in it's lifetime – edgier, but still just as clean. Kit includes one pair of gloves (in black), to ensure you have something on your hands.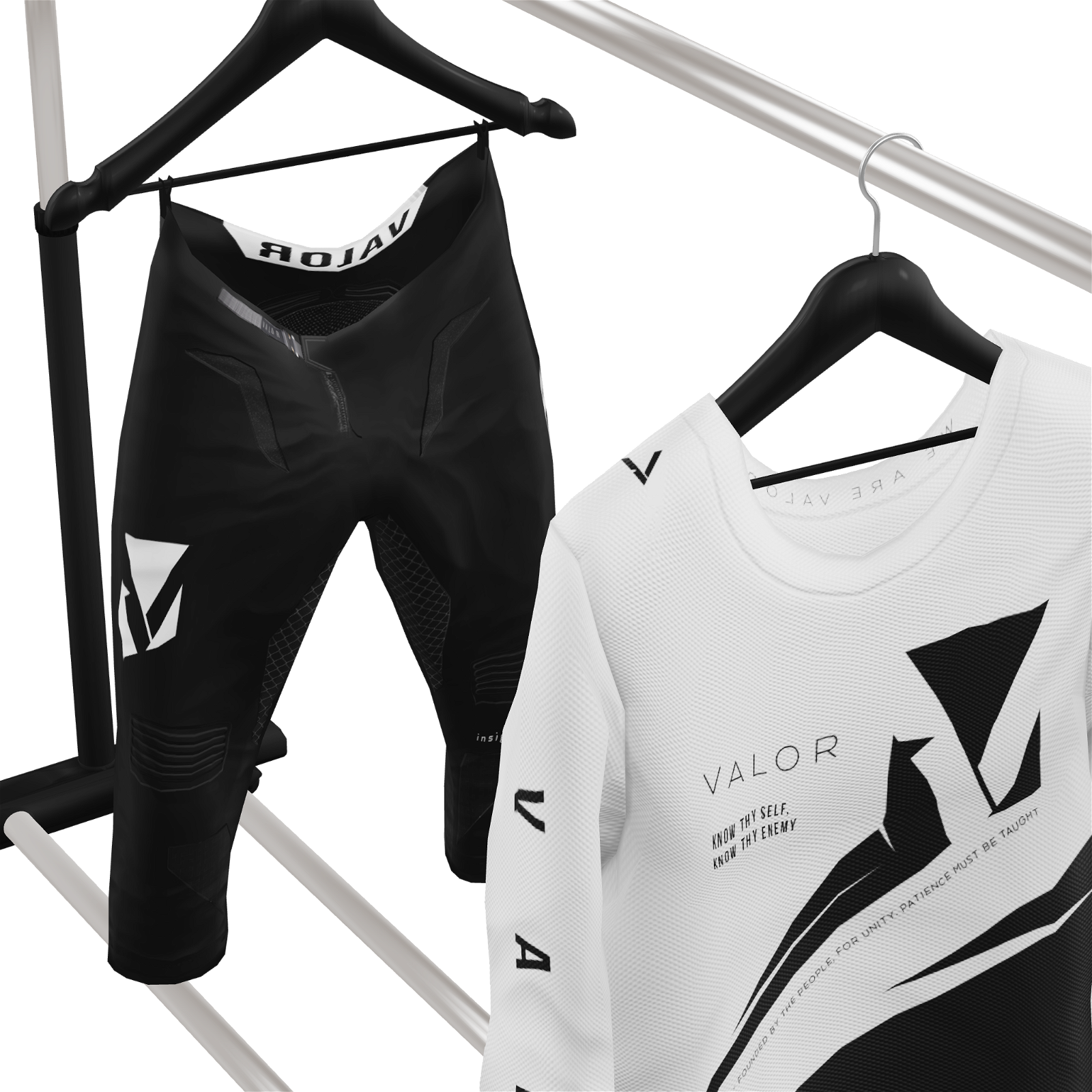 Strangely enough, Insignia is far from our favorite article, but it's a symbolic internal piece of Valor which has lead us to many more creations. So, forever, Insignia will have a place on our backs, even if it's a one-off weekend trip to the desert. Looking forward to the future. Stay tuned for a new launch soon.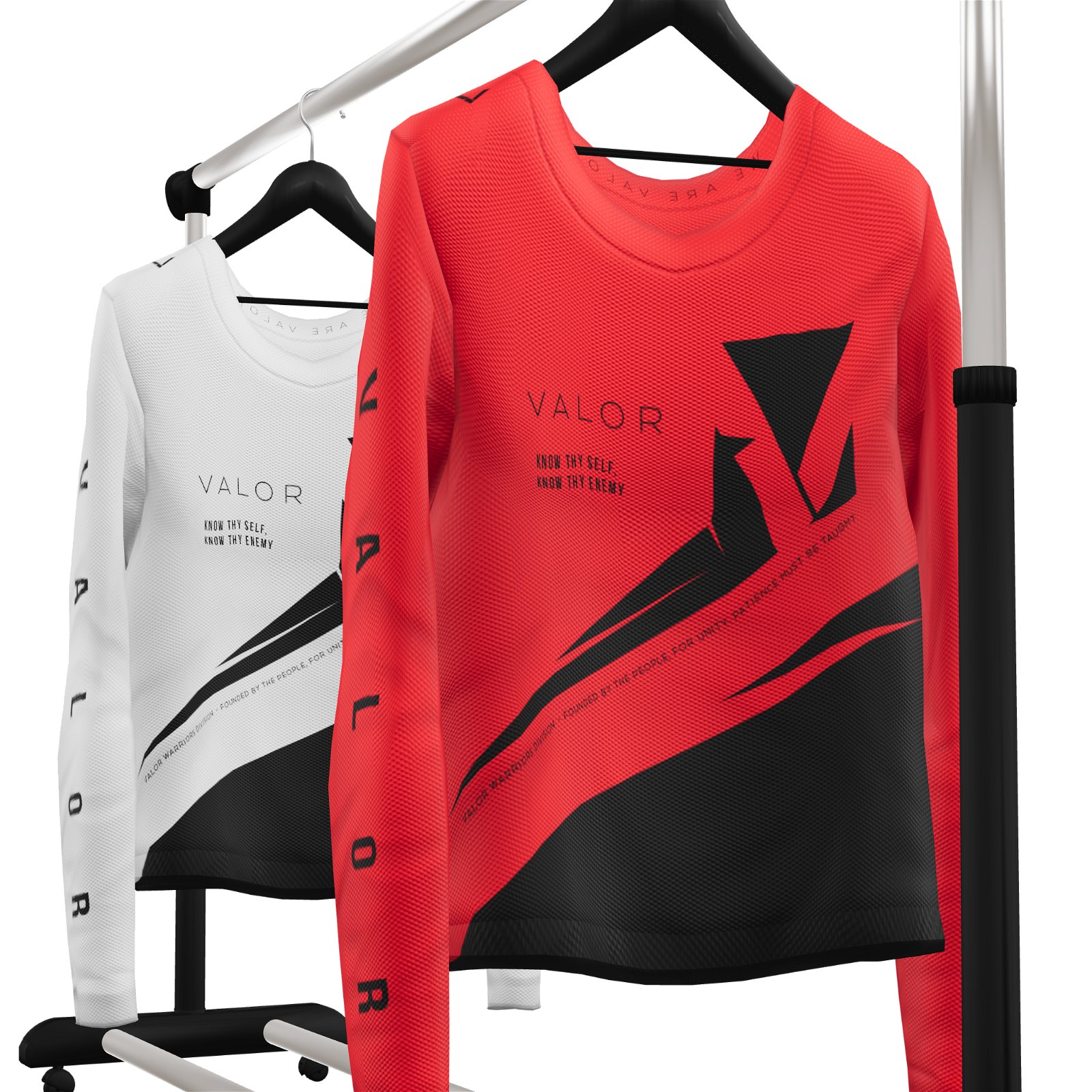 Thank you for all of your continued support.
@valorracewear