Description
Jeff Gordon was my favorite NASCAR driver growing up. A lot of good memories associated with this one.
Update 3-4-23:
I made a few improvements everywhere. The logo stickers are cleaner and there are a few more, did a quite a bit of work on the reflections to make it more like the IRL livery, I'm still learning though so let me know if you see anything I can improve upon.
I hope you enjoy.
Credits:
Thank you to FROSTY122 for the exhaust. https://mxb-mods.com/frostys-23-crf-exhaust-pack
Thank you to you BAMBEINTZ22 for the PSD for this bike. That was incredibly helpful and I greatly appreciate you letting us use that. https://mxb-mods.com/2022-hrc-honda-bike-pack
Thank you to the OEM team for the Bikes and the Mod team for keeping the site running.
Mod dependencies
This mod by Logn341 is needed: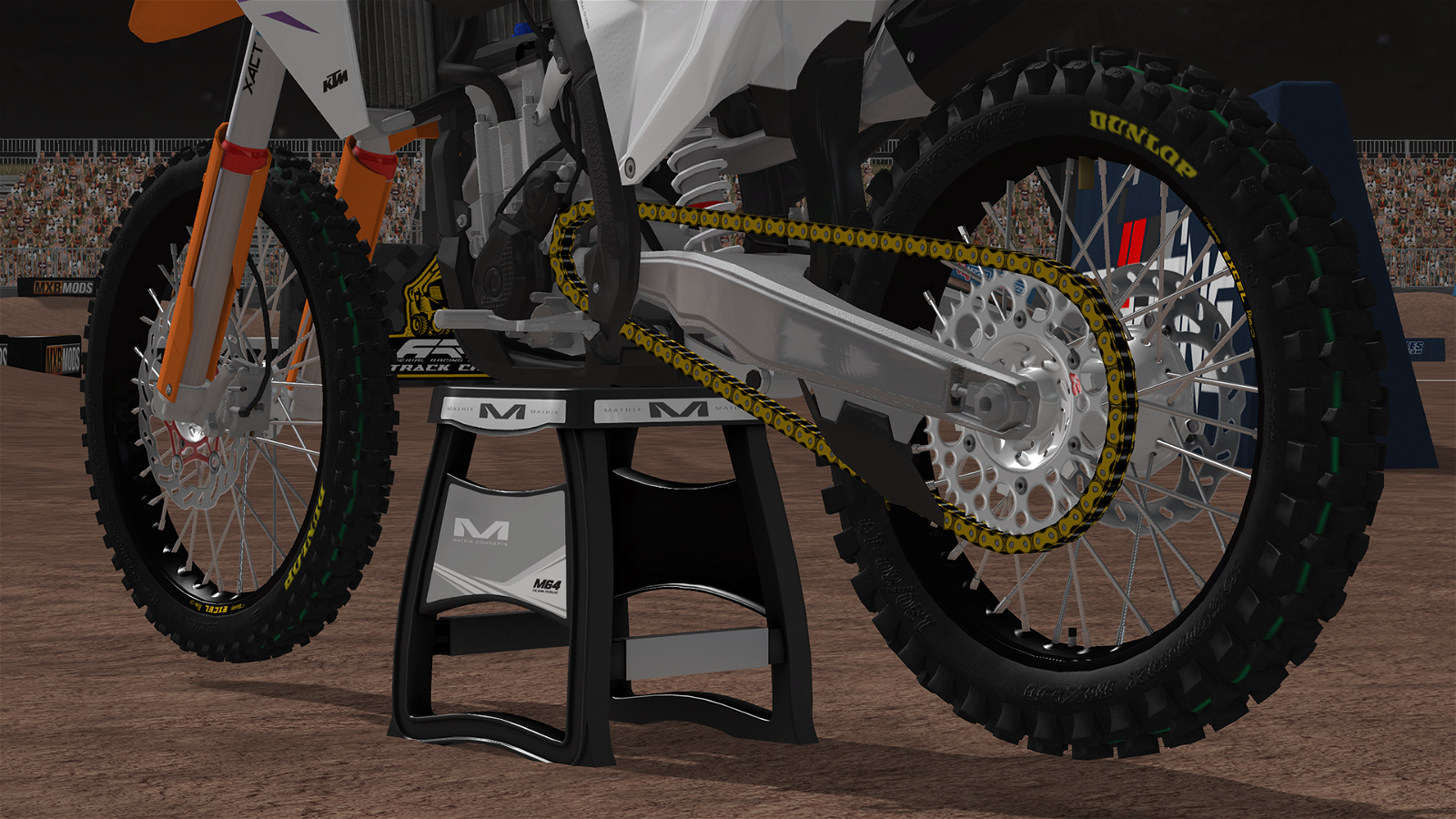 P2sta Wheel import