Description
Welcome to the Joe Gibbs Racing Motocross Testing Facility, Located just north of Statesville, NC. The JGR MX Race team has trained at this location from 2007 until 2020.
This facility featured 2 supercross tracks and an outdoor national track, I decided to put in a Vegas style track in place of their smaller supercross track. Also added is a trail with some enduro stuff on it, I figured why not, let me know if there's any problems with those objects. There are a lot of trees, I started out with 5000, then dropped it to about 750, I tested it on a laptop with a 1060 and was getting between 60-90 fps, and 160-200fps on my 2080ti. If there are enough complaints about low frames ill drop the tree count.
I hope you guys enjoy as this is my second released track, people seemed to like Goat Farm so maybe you'll like this.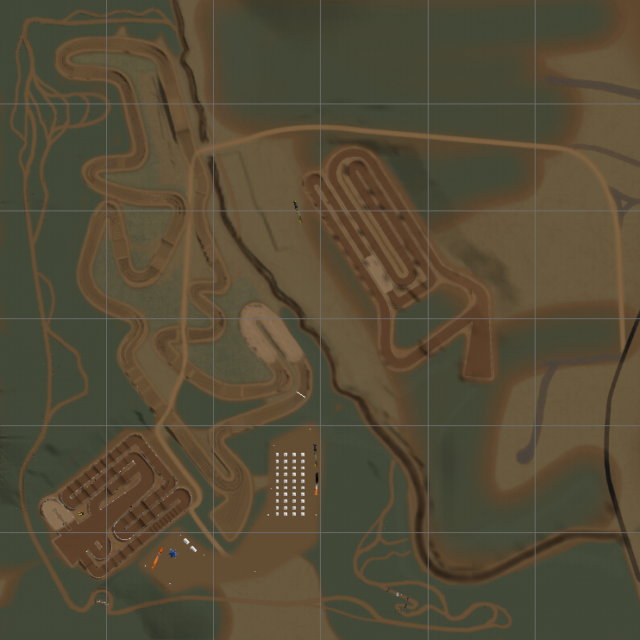 ROSSHELL – for track assets
AGITATO – for track assets and some tutorial videos
REDRIDER197 – for semi pack track assets
TFC – for video tutorials and track assets from the forum – The Assets Thread (mx-bikes.com)
RESOLUTE KRAKEN – for the track builder, video tutorials, and for making it possible for any pleb like me to contribute to this awesome community
Made for Beta 18. Compatible with other Betas.