Description
Hey Friends!
I've got another one you guys! It's Josh Hansen's Backyard Designs LVN100 2020 race bike. Always loved it so I made it for us to enjoy.
This is for the 2023 CRF250R/CRF450R and also for the "FACTORY" CRF250R/CRF450R.
Comes with a "blank number plate" version and a "#100 hansen" version
As always its unlocked to put your own name and number on it.
SHRED ON!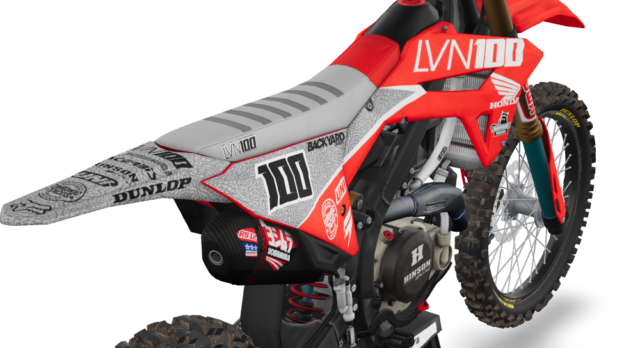 Credit:
OEM Team – Templates
iNsane – 3D Viewer (screenshots to make photo in post)
Tips are nice but not expected. ALL PROCEEDS WILL BE USED TOWARDS BUYING BETTER/NEW TEMPLATES/MODELS TO MAKE A LOT MORE CONTENT FOR ALL OF US TO ENJOY.
PAYPAL LINK IN DOWNLOAD SECTION BELOW
or CASHAPP CASHTAG = $Akwesterfield