Description
The Mercedes Formula 1 team is a historic team with a lot of championships. Their black livery is the best one they've done and I hope it stays black for many years.
I hope you all enjoy.
The black merc star logos are in the reflection layer. I included the PSD if you want to add your number to the public version. I had to cut out the stars in the star reflection group for the numbers of both riders individually for it to look good so I suggest you do the same if you add your own number. All the groups for that should be in the reflections group. If you use the Public version in game as is with just the standard numbers, that should look perfect because those numbers go on top of everything already.
Credits
LOGN341 for the wheels and easy to use PSD to customize them. – https://mxb-mods.com/p2sta-wheel-import
Insane, Frankie37, GreenLenux, and Cody_James for the bike and the psd with hella layers that are very easy to use and navigate. Thank you all for your amazing work.
Frosty for the exhaust
Thank you to the OEM team for the Bikes and the Mod team for keeping the site running.
Mod dependencies
This mod by Logn341 is needed: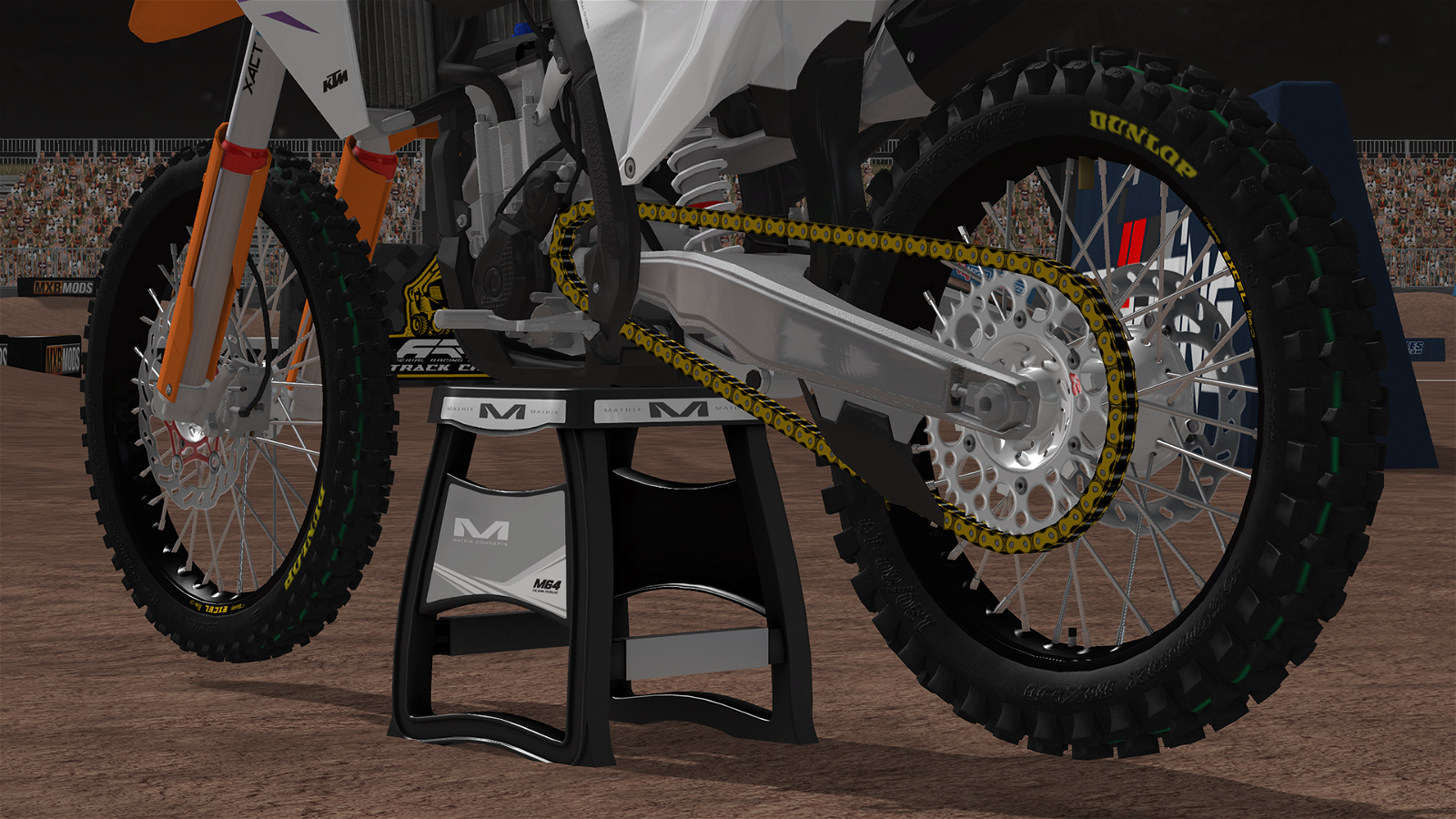 P2sta Wheel import