Description
Metallica has inspired me to make a Ride the Lightning livery. I hope you enjoy.
UPDATE:
I added a "better" version with Frosty's carbon yoshi exhaust all the logos and lightning are chrome and reflective but the black background is matte like the original. Looks hella clean at night if I do say so myself. I'm keeping the original one up. Also, I added chrome rims and Frosty's exhaust to the original one.
I'm sorry for all the updates, I just learned how to make reflective layers and I'm finally able to realize my full vision on a lot of these bikes.
Mod dependencies
This mod by Logn341 is needed: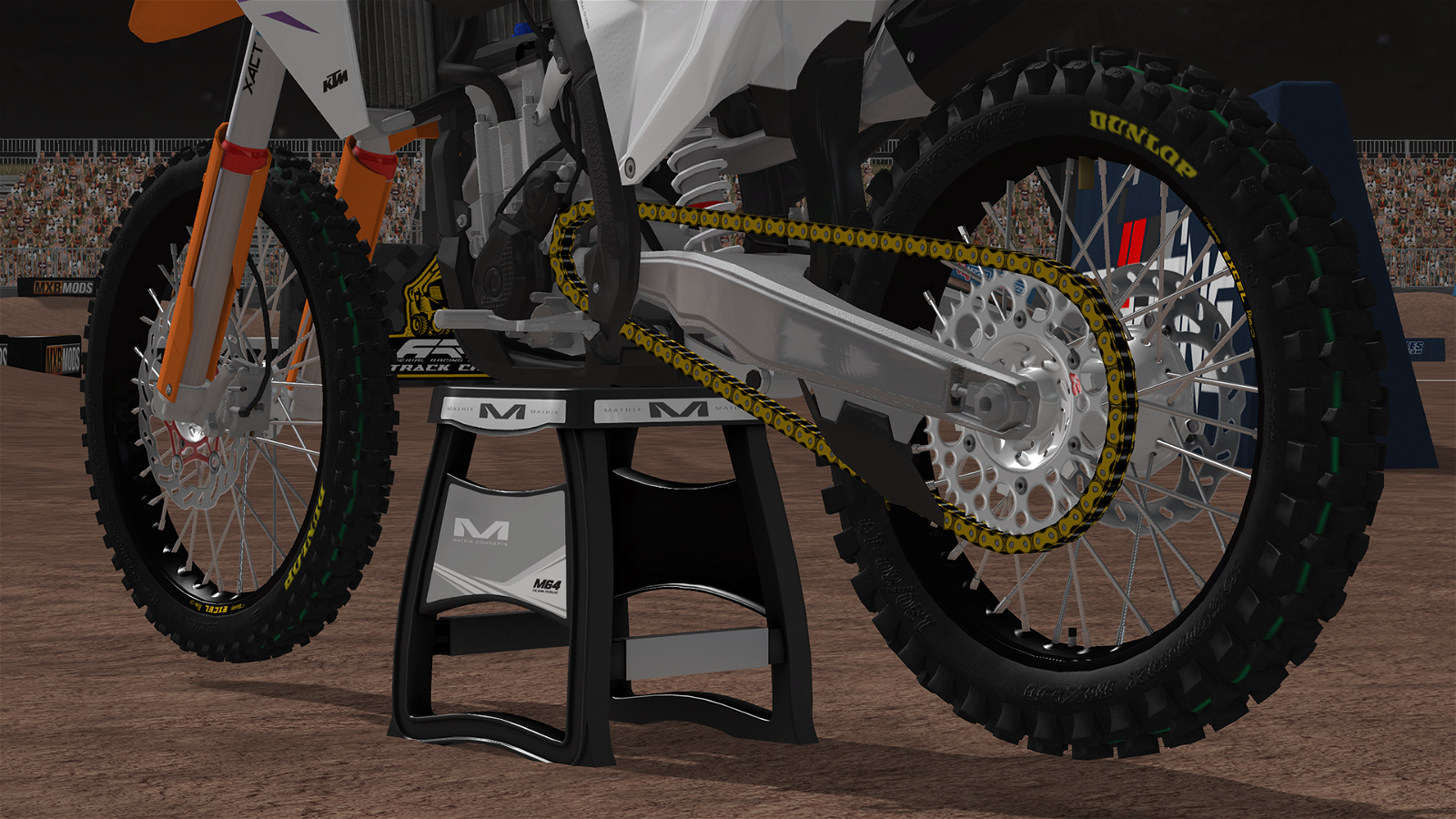 P2sta Wheel import
Metalllica-Honda-Matte.pnt
https://mxb-mods.com/wp-content/uploads/2023/02/Metalllica-Honda-Matte.pnt
Metalllica-Honda-Chrome.pnt
https://mxb-mods.com/wp-content/uploads/2023/02/Metalllica-Honda-Chrome.pnt