Description
EDIT: More logos, more details. Added different plate colors. Works on both 250 and 450! Includes public versions as well as #19 and #680 versions.
Huge thanks to MX rider DB. Without him the bike wouldn´t be what it is now. He had so many great ideas so if you meet him in game please tell him i said hi!
My third bike skin. Took some inspiration from irl bike graphics and came up with this. Hope you guys enjoy!
Feel free to hit me up if you want me to put your number on the bike! My discord should be somewhere on my profile. See you guys on track!
Credits:
Thanks to Piboso, the OEM Team for the models and template psd, Frosty122 for the exhaust pack, as well as bh5o and Ayden for the logo sheets and last but not least to Logn341 for the wheels!
Mod dependencies
This mod by Logn341 is needed: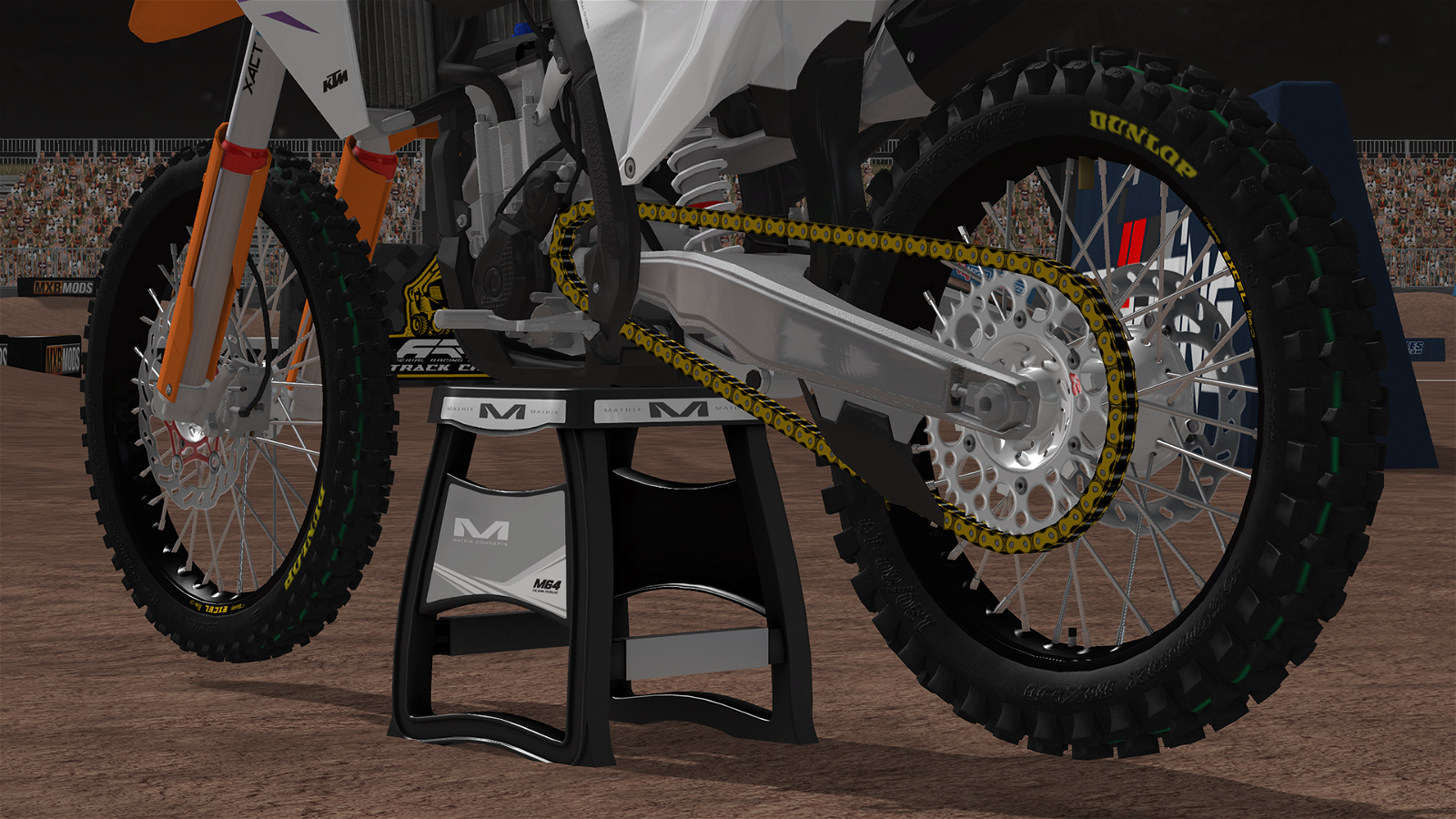 P2sta Wheel import