Description
Hey guys, This pack is a little late but I've been busy with real life. For this @teamnzmxon pack I reached out to all of the graphic providers for all the teams that sent riders to this years MXON for New Zealand and they provided me with the official copy's of their kits for use in this pack. (slightly tweaked for the in game models not matching real life)
This pack is:
MX1 – @Cody Copper team @gasgasnz_cml bike 2024 GasGas MC450 graphics provided by @bare.unique
MX2 – @James Scott team @altherm_jcr_yamaha bike 2023 Yamaha YZ250F graphics provided by @workshop_graphics
MX3 – @Hamish Harwood team @cml_ktm_racing bike 2023 KTM SXF450 graphics provided by @lmgraphicdesigns_
They will work on both P2sta and Gio panda wheels and both Cody James and TFCs Matrix stands.
There is no public versions as the MXON bikes are assigned numbers and these were team New Zealand's numbers for the year (hope this is okay mods)
Skins are also locked due to it being the property of each graphics company respectively and wont be sharing their content around.
If you want any custom work done add my discord itsryanbrah
CREDITS: OEM team for everything, P2sta and Gio Panda for the wheels, Cody James and TFC for the stands, Insane for the 3d viewer, ThreeTwo7 for his tutorial video about using adobe to make skins, Workshop Graphics – LMGD – Bare unique for providing the original kits, and anyone else I missed – if I've used your content without a credit let me know and ill fix it.
Mod dependencies
This mod by Logn341 is needed: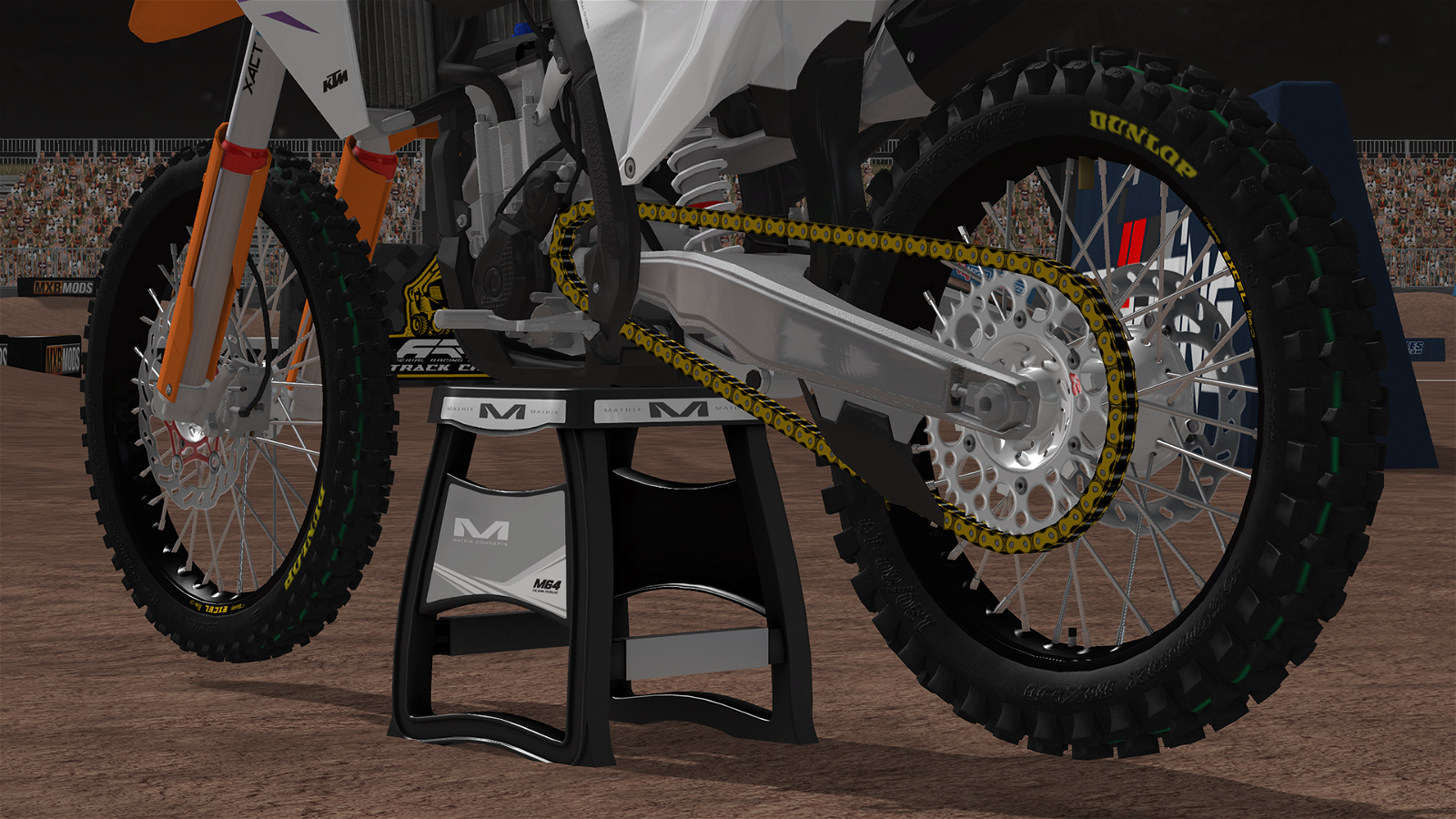 P2sta Wheel import
Mod Instructions
Put the mods folder into "C:\Users\Example\Documents\PiBoSo\MX Bikes" and all skins will self install onto both bikes

Stand instructions will be on Cody James/TFCs post