Description
A few years ago, RedBull F1 did a livery to thank Honda for their hard work, and it's one of the coolest looking cars of all time. I thought it would look cool on a bike, the Honda was the perfect fit. The paint works for both the 250 and 450.
I hope you all enjoy
Credits:
Thank you to FROSTY122 for the exhaust. https://mxb-mods.com/frostys-23-crf-exhaust-pack
Thank you to you BAMBEINTZ22 for the PSD. That was incredibly helpful and I greatly appreciate you letting us use that. https://mxb-mods.com/2022-hrc-honda-bike-pack
Thank you to HUMPPYYY for the Pirelli tires
Thank you to the OEM team for the Bikes and the Mod team for keeping the site running.
Mod dependencies
This mod by Logn341 is needed: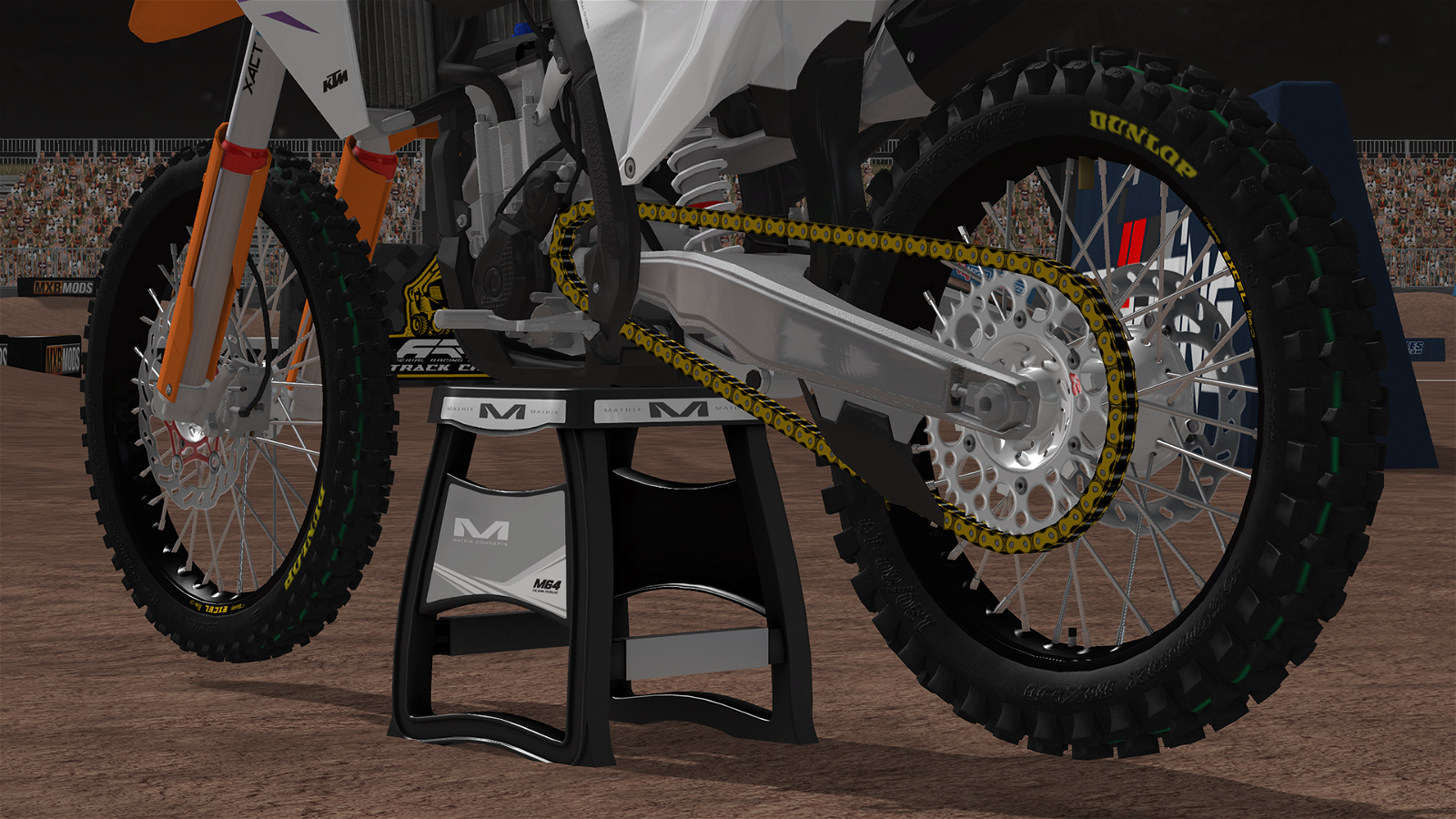 P2sta Wheel import