Description
This is a retro style purple livery. I used mainly skateboarding logos that I like and are somewhat important to me because either I used to have that gear/deck irl, or a friend did. My first real skateboard was a Flip and my friend got a Blind for example. I also branched off and used other logos that made sense to me. The dragon is from a shirt I received from Thailand, it's hand painted, and one of the coolest gifts I've ever received.
Credits:
Insane, Frankie37, GreenLenux, and Cody_James for the bike and the psd with hella layers that are very easy to use and navigate. Thank you all for your amazing work.
I didn't make the numbers, you can find them googling "420 motocross number" and buy a real version of this number from MXNumbers for your irl bike. idk them but thank you for making the number visible and crisp enough for this.
I hope you all enjoy
Mod dependencies
This mod by Logn341 is needed: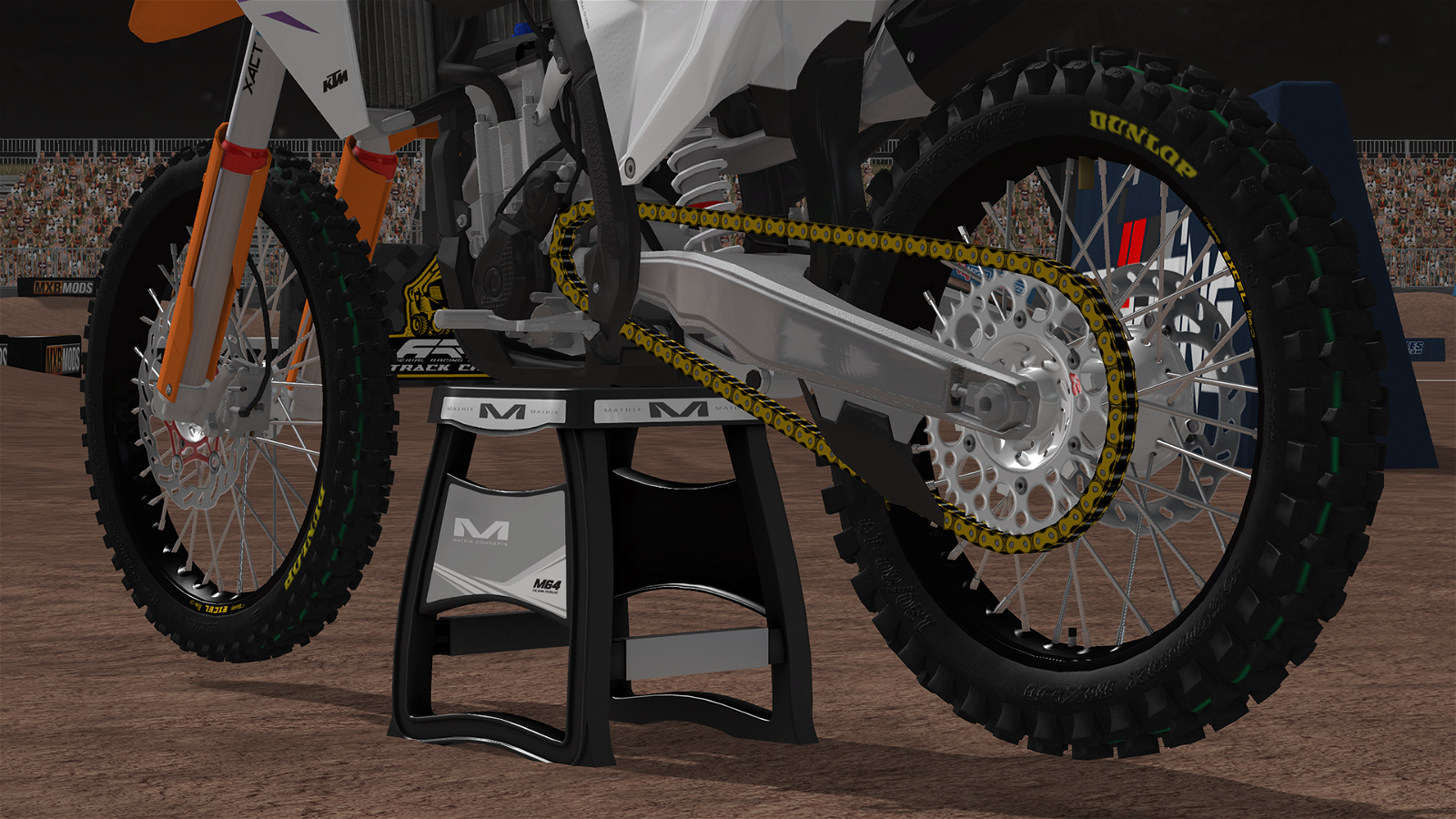 P2sta Wheel import
Total downloads: 104
Purple-Retro-Clouds-Original.pnt
https://mxb-mods.com/wp-content/uploads/2023/03/Purple-Retro-Clouds-Original.pnt