Description
So after having made a couple replica tracks, I decided to try my hand at a "fantasy" track. I wanted to make something that was fast, had longer sweeping corners, and overall felt less congested than your typical local-cross track (lap times will be in the mid-2 minute range). This track also served as a testing site to try out some new techniques, as 99% of the track was built in Gimp. The track is not all that difficult; I added a moderate amount of roughness coming into most of the corners. Likewise, the track was tested using 1.6 – 2 erode, so it should handle more than that pretty easily. For OGs of the game, this isn't anything new, groundbreaking, or exoctic. The textures and track features were influenced by many of the tracks I ride and visit in Ohio and Pennsylvania — meaning you've probably seen these types of textures 1,000 times. Nevertheless, I do feel the track is pretty fun and I have put a ton of time into testing it so hopefully you enjoy it. The insides are marked by Acerbis stakes and checkpoints are just to the outside of the stake, while corners that do not have stakes around the outside, the berm will serve as the outside of the corner. There is also a 40 rider gate, with 45 pits.
A big thanks to those who have provided assets for the community to use: Red (water & dump truck, tents, semi) Fred MX (skid steers), and Gio Panda (Acerbis stakes), RK (track builder), Agitato (Red Bull tent, spongebobs, 100% inflatable, track archway), I Shot Tupac (vans), all other assets were modeled by me.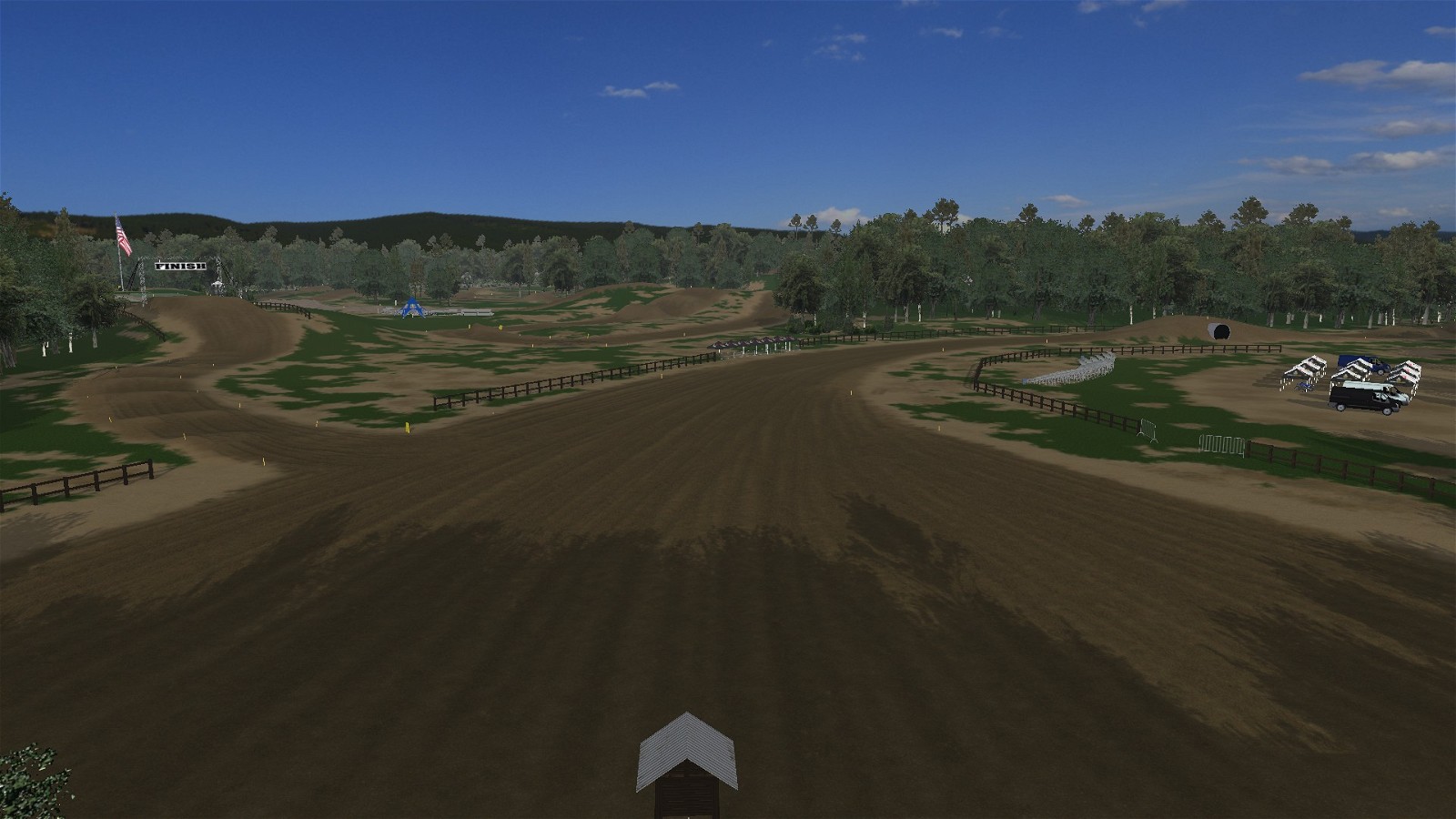 Total downloads: 1740
Made for Beta 18.