Description
I learned that you can remove parts of these factory bikes, so obviously I had to make a Ronnie Mac Screamin' Eagle replica, I've spent a crazy amount of time on this paint to make an identical replica, this specific Screamin' Eagle was the one he showcased in his video 2 days ago titled "🦅 The Resurrection of the 1998 Cr Screamin Eagle! 🦅". Everything besides the front shrouds are almost 100% identical, I wasn't able to find the Eagle he had on his bike, I could've remade it but the Eagle is cutoff by the 2009 CR plastics so much I decided to just use one I managed to find that looks similar.
Removed Brake Line
Removed Mudflap
Chopped Front Fender
This livery works for all the CR 2 Strokes, CR125, CR144, and the CR250!
Mod dependencies
This mod by Logn341 is needed: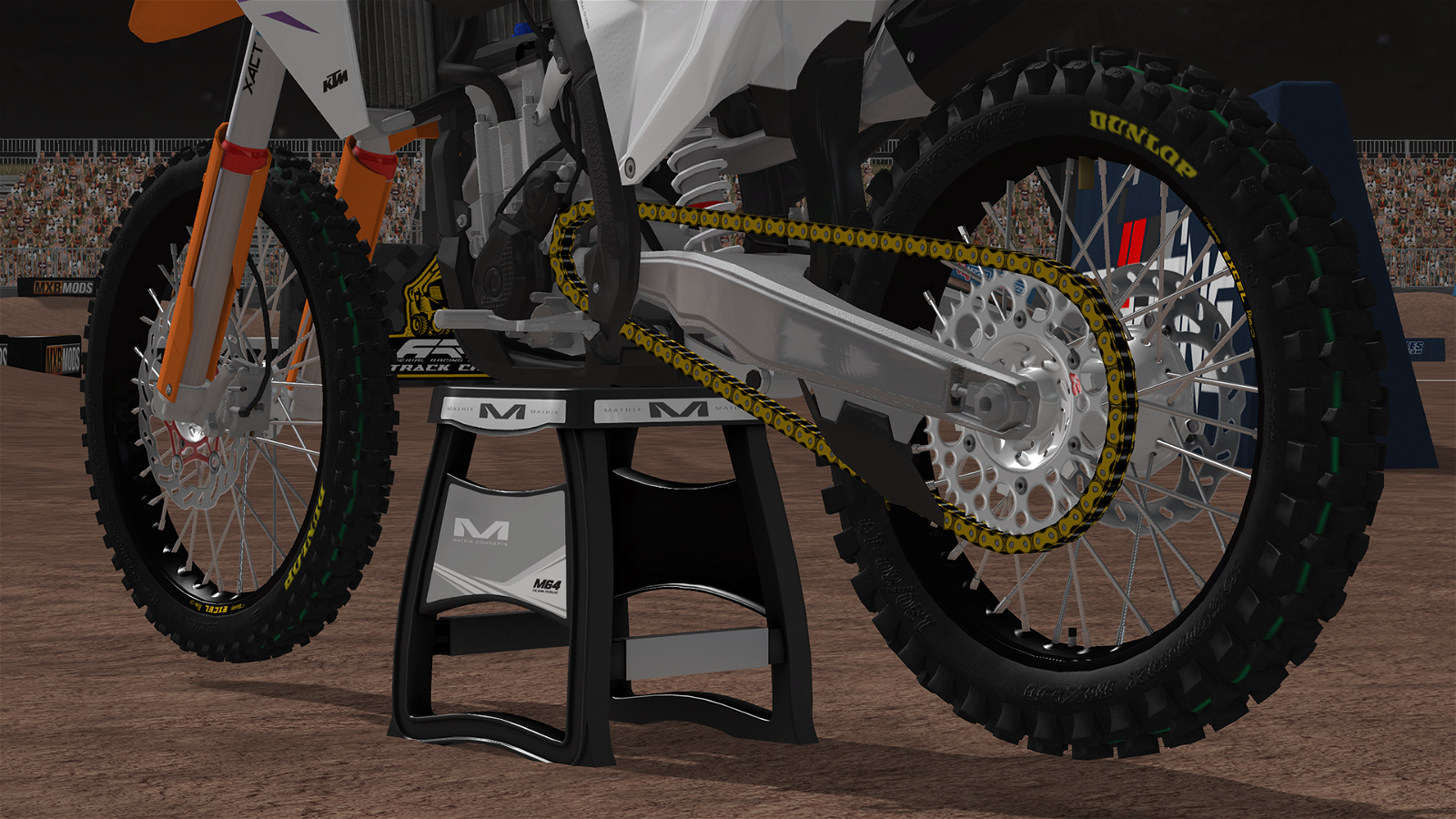 P2sta Wheel import