Description
rossHell's Asset Pack
This pack provides several assets useful for track creation. Most of them are trying to replicate real objects from MXGP tracks.
All of them have been created by me using Blender, Gimp and free (creative commons) textures, except for the banners and archways for which I have used base elements from Agitato, with his agreement of course. Note also that all the logos are under copyright of their respective brands and I don't take any responsibilty of the usage you make of it, this is given as it is as free content so please use it accordingly.
Feel free to use it in your free tracks and to customize textures or 3d models but please don't forget to credit me. That's not a big cost compared to the hours I spent on it :).
Note this is my first 3D assets made with Blender so don't expect professional result. Some objects and textures are probably not well optimized, or some UV map a pure waste of space :). Assets are provided as FBX for quick import in your projects. Note that UV textures can be shared by two or more assets so they are not always located into the *maps* folder in the same location than the FBX file, so be careful before to delete any folder of an asset you don't need.
Additionally a "template" version of the pack is also provided, providing blender projects, UV layouts and texture files (Gimp), and few documentation, so you can customize any asset as you want.
I have tested every assets but I may have missed some issues, please let me know in the comments in case you have any one.
The first reason I did this pack was for learning how to use Blender and creating 3d content, the second was because I wanted the assets for my tracks :).
This pack is dedicated to my son, who is born during the creation of this pack, and my wife, for letting me spending hours on the computer 🙂
Note this pack is intended to be used in

free tracks only

. If you want to use

any asset from this pack for a paying track, the price for using it will be 50$

.
If you appreciate this work, consider making a donation
I hope you'll have as much fun using this asset pack as I had creating it.
Content:
Archways:
6 models of archways visible on Mxgp races (can be old model 2018-2021). With two version of truss (3d or texture) structure.
Updated from previous version already released on MxbMods last year (2021). Fixed some mesh and texture errors, added straps, new 3d truss models, new Monster can model, and new IPONE and SIDI archways.
Credit to Agitato for the "fake" truss structure which I have used from his archways pack.
So there are:
– Monster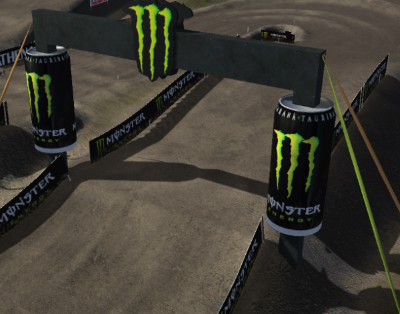 – Monster Finish, 4 models (2x truss)
– IPONE, 2 models (2x truss)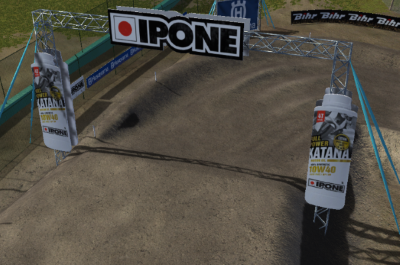 – SIDI, 2 models (2x truss)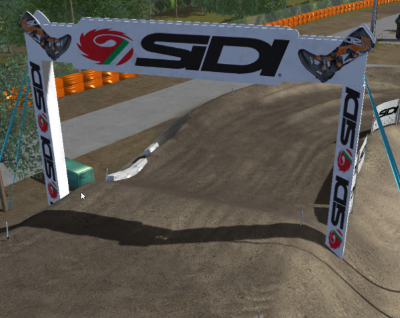 Banners:
There are two types of banner, *big banner* and *monster banner*.
Big banners
Big banners with aluminimum truss frame. Can be used horizontally or vertically.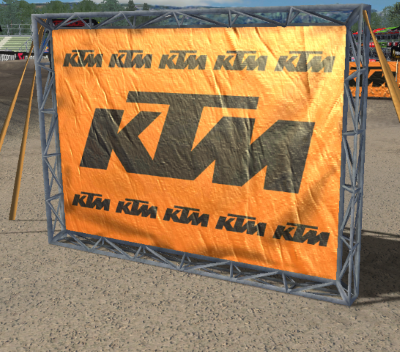 Monster banner
The Monster banner with the logo sticking out to the top of the banner. It is inspirated from Agitato's banners, but with UV layout and texture specific to this banner.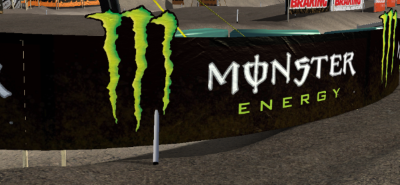 Monster Bridge:
Bridge which can be seen close to start gates in MXGP race, surrounded by two big Monster cans. Comes with straps and "anchor" bricks.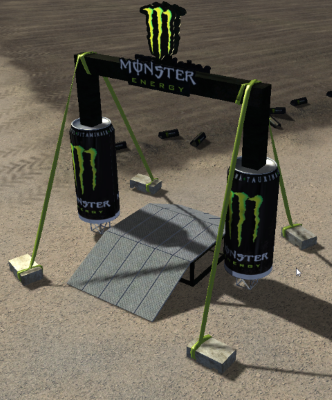 Pitlane and podium:
Replica of MXGP pitlane and podium. Both have a lot of details and can probably cause some performance issues so low poly versions, sharing same UV mapping, are also provided. Custom assembly can be done by using the blender projects from the template.
Pitlane
Big Thanks to Albuquerque98 who made and share a texture for one pit box
Podium
Asset pack (FBX, maps)
https://www.mediafire.com/file/w3k4xi7sucyayvf/rossHell_assets.zip/file