Description
Hey friends!
Here's a replica set of the UN4SEEN "Enigma" graphics for the 2023 KTM 4-strokes. (250f .pnt file works for the 350f). The skins work on both the regular OEM 2023 KTM bikes and also the new OEM "Preview" KTM bikes.
I don't even want to say how long I spent on this set lol. Every shape, every splatter, every thing you see (except logos and writing) were all 100% hand made in photoshop from scratch so that's where it got time consuming.
As always its unlocked so you can add your name/number to it.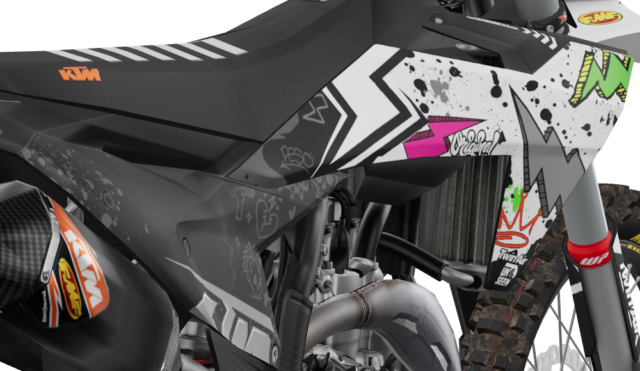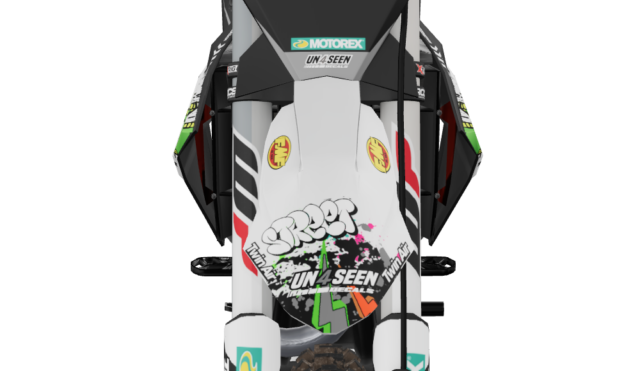 If you dig this bike, take two seconds and speak up in the comments or rate it. It's the best way to get to know what you guys like or dont so i can know for future builds.
Shred on. Enjoy Guys!
Credit:
OEM Team – Templates
iNsane – 3D Viewer (screenshots to make photo in post)
Tips are nice but not expected. ALL PROCEEDS WILL BE USED TOWARDS BUYING BETTER/NEW TEMPLATES/MODELS TO MAKE A LOT MORE CONTENT FOR ALL OF US TO ENJOY.
PAYPAL LINK IN DOWNLOAD SECTION BELOW
or CASHAPP CASHTAG = $Akwesterfield
Total downloads: 336
Public .pnt files
https://mxb-mods.com/wp-content/uploads/2023/07/1688662873-2023-ktm-enigma-skins.zip