Description
This is my first attempt at doing a livery and I've gotta say, it's pretty fun! Anyway, here it is!
This mod is for the Eleven10 Factory Yamaha YZ250F and the YZ450F.
If you want the wheels to appear in-game you'll need the P2STA mod which I'll include a link to below!
CREDITS:
Thanks to:
LOGN341 for the P2sta wheels
BH50 for his 2021 Logo Sheet
Tobi Zippersack for answering the majority of questions I had (way too many)
Typical Canadian for spending hours with me trying to figure out how to remove the Disc Guard (Spoiler: you can't yet! Update coming when we can!)
Mod dependencies
This mod by Logn341 is needed: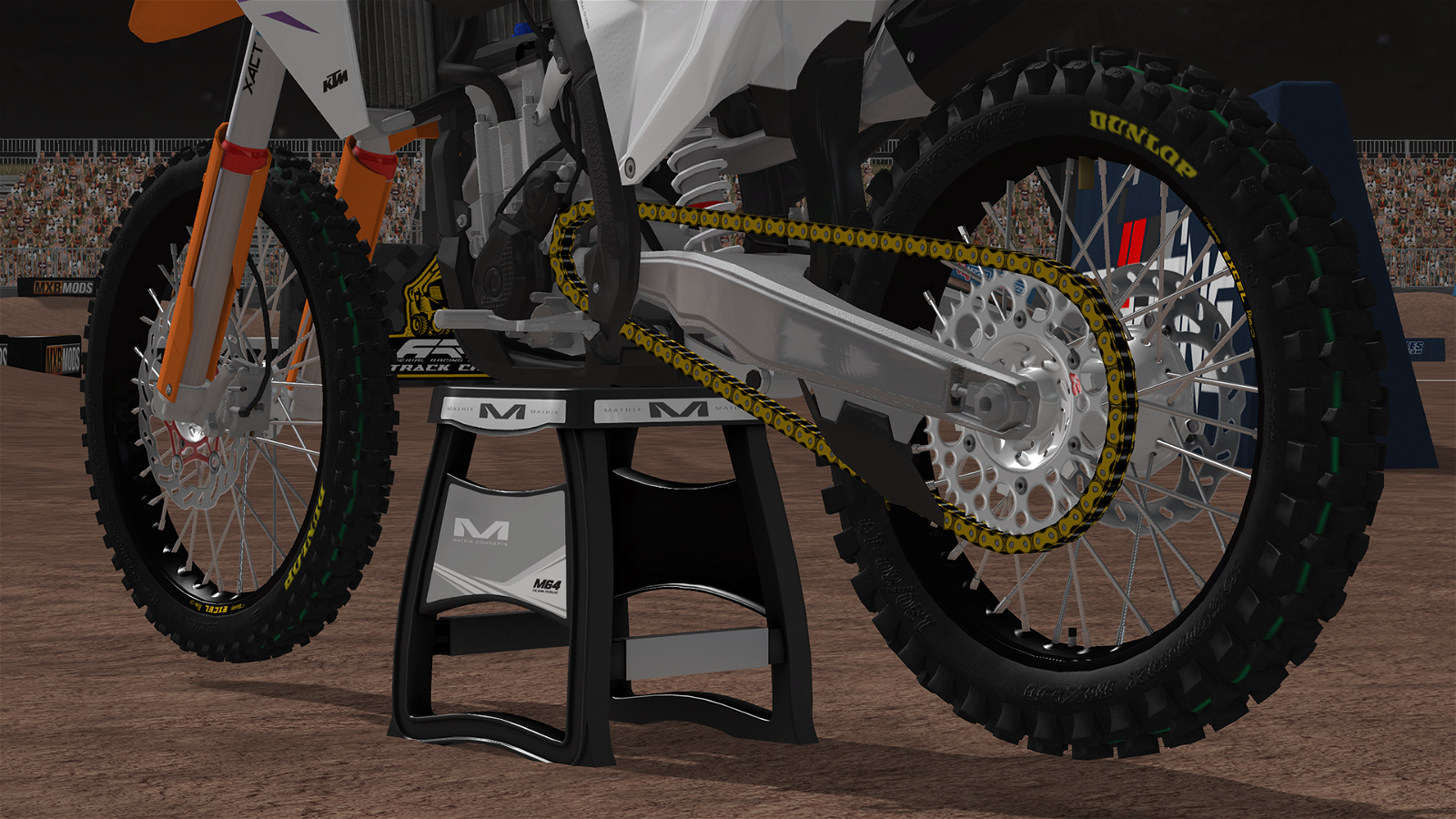 P2sta Wheel import
Mod Instructions
Install paint as usual but to get the wheels to be painted you MUST install the P2STA Wheel Import here: https://mxb-mods.com/p2sta-wheel-import