Description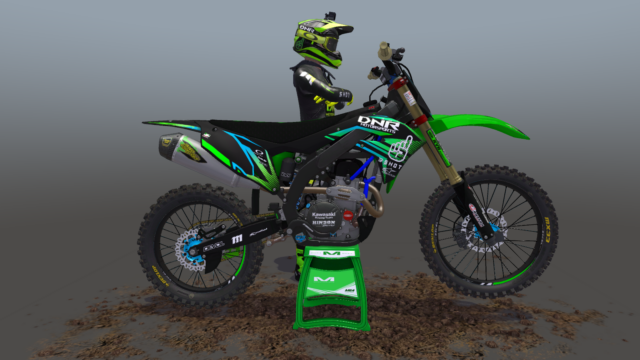 Hey there!
DNR Motorsports (DATU NORODIN RACING) was my actual team IRL back in 2014 in the Soutern island of the Philippines before I had to sell my bikes and retire from the Motocross scene for good, but of course, it's hard not to smile when you come across dirt bikes and found myself finding MX Bikes, I've been messin around with the PSDs
I WANT TO GIVE THE PEOPLE BEHIND THE MODEL, TEXTURES, GRAPHICS, PSD ORGANIZING, IMPORT and the 3D Viewer for making skin/livery making easier and less time consuming.
PHANTOMZ
LEATHEL 21
GREENLENUX DESIGN
CODY JAMES GRAPHICS
INSANE
and the people who were behind this that I forgot to mention, my sincere apologies if I forget to do so..
This is my very first post of a livery for the 2023 Kawasaki KX250 so please forgive me
Have fun using my personal and PUBLIC Version of our bike =) Braaaap!
Mod dependencies
This mod by giopanda is needed: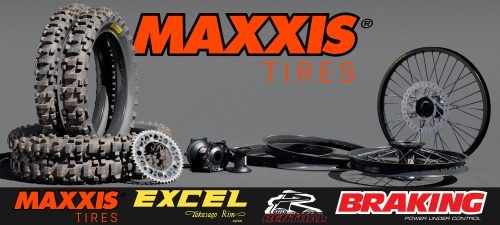 [update version 1.2] MAXXIS MaxxCross IT + Excel Signature rims
Mod Instructions
Simply open the rar file with any rar extractor and put into your game folder