Description
The first race weekend of the F1 season starts tomorrow, so to celebrate I created a Redbull F1 Honda. They are the current Constructors Champions and their driver, Max Verstappen, is the current Drivers Champion.
The dark blue background and the rims are matte and the rest of the logos, red parts, and numbers have a slight shine to them. I hope you enjoy.
Credits:
Thank you to FROSTY122 for the exhaust. https://mxb-mods.com/frostys-23-crf-exhaust-pack
Thank you to you BAMBEINTZ22 for the PSD for this bike. That was incredibly helpful and I greatly appreciate you letting us use that. https://mxb-mods.com/2022-hrc-honda-bike-pack
Thank you to the OEM team for the Bikes and the Mod team for keeping the site running.
Mod dependencies
This mod by Logn341 is needed: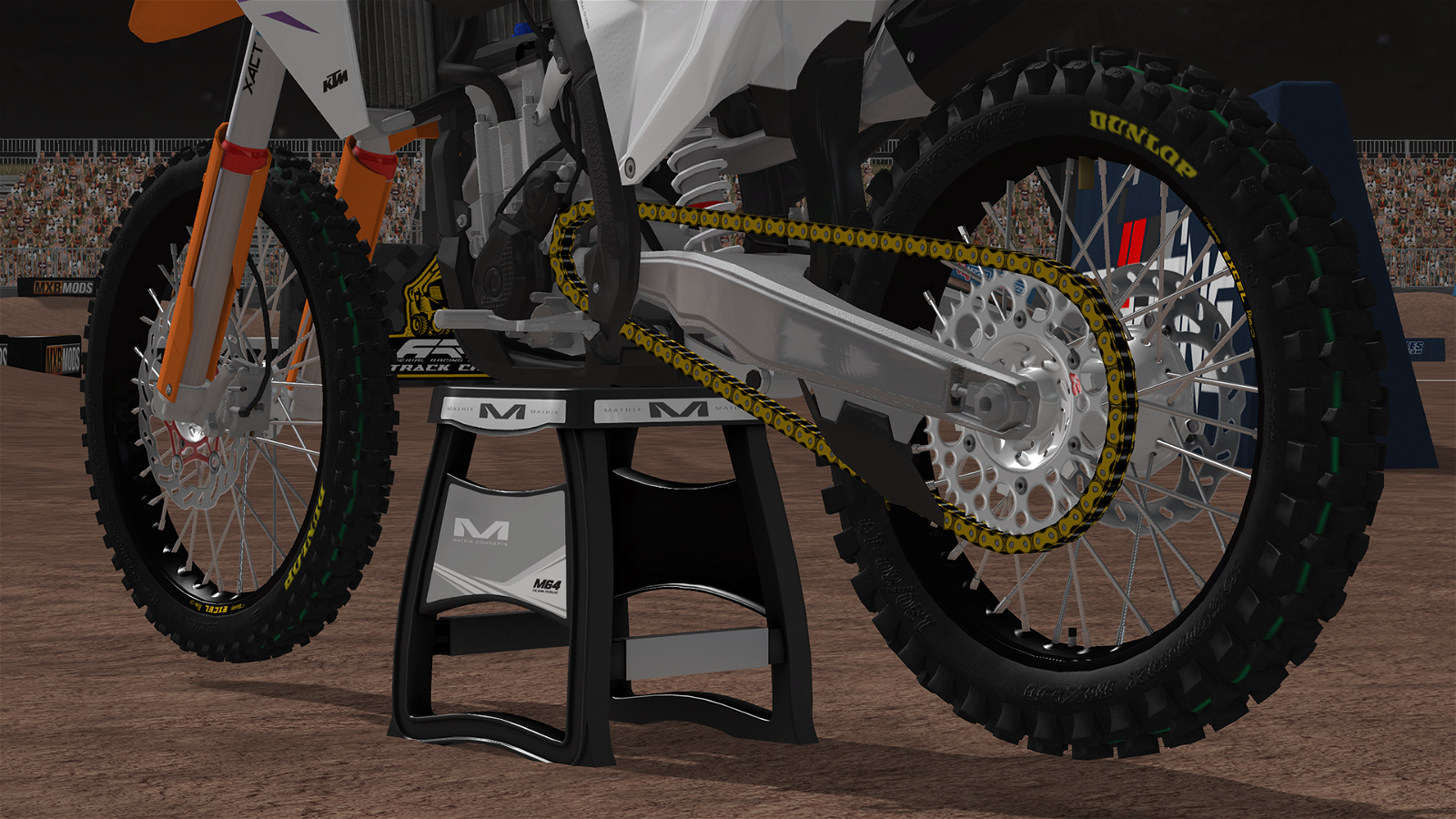 P2sta Wheel import