Description
Hey everyone!
One of my team members recently got a new graphics set from SKDA. I decided to remake it and post it for you all to use!
Includes custom Pirelli wheels for the p2sta wheel import. The skin will still work with Giopanda's wheels, just won't have Pirelli tires.
Skin is the public version. If you would like the PSD or your numbers on it, please DM me on Discord (Marshn#0001)
For the YZ250F. Does NOT work with the YZ450F.
---
Mod dependencies
This mod by Logn341 is needed: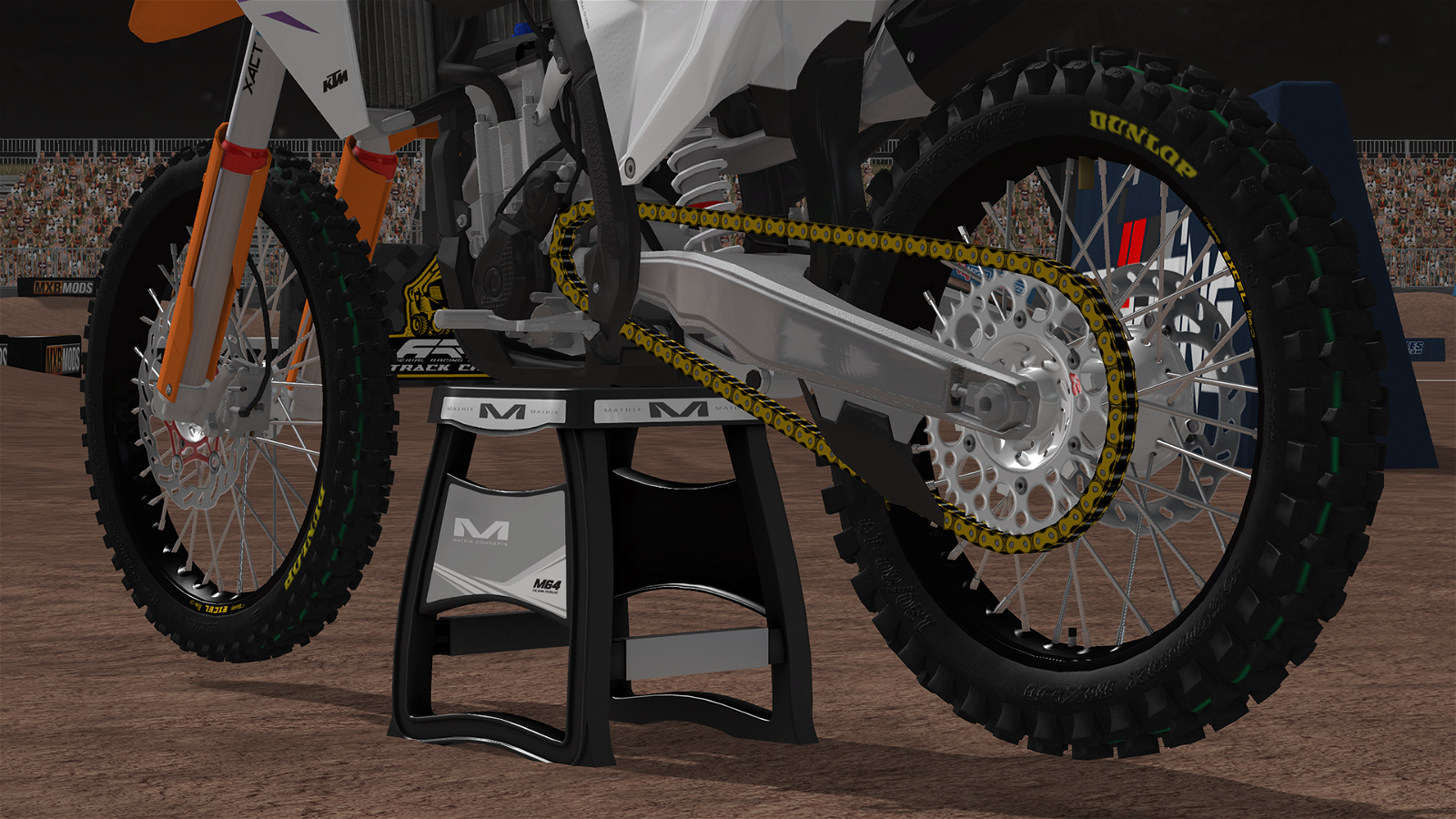 P2sta Wheel import